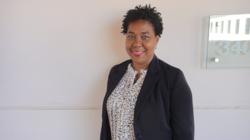 We're excited not just about Joanne's insurance knowledge, but her people skills as well. Kristine Ter-Arutyunyan, Business Development Coordinator
Encino, CA (PRWEB) August 02, 2012
Multi-line insurance agent, BMCC Insurance, has hired seasoned insurance pro Joanne Jackman as their Commercial Insurance Specialist.
Joanne brings over 15 years of experience to the position and holds a property and casualty agent-broker license and is pursuing her accident and health license.
Joanne will be the point person for all commercial clients' service needs, as well as helping with consumer service.
BMCC Insurance now represents over twenty A-rated insurance companies to help their broad customer base which predominantly covers the western United States.
BMCC Insurance is licensed in over 40 states. The company has hired personal and commercial insurance agents, customer service representatives and other support staff to not only handle the current level of business, but to be ready for the anticipated growth, in order to provide the best customer experience possible.
BMCC is a multi-line insurance agency servicing the consumer and commercial sectors. Areas of specialty include auto, homeowner's, life and commercial lines. BMCC Insurance is located in Encino, California.