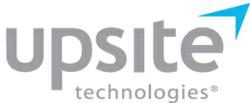 Upsite is proud to be recognized as a company that has contributed to the economic advancement of New Mexico, said Erez Borowsky, Vice President at Upsite Technologies.
Albuquerque, NM (PRWEB) August 27, 2012
The New Mexico Private 100 recently recognized Upsite Technologies®, Inc. as one of the top privately held companies in New Mexico for making significant contributions to the state's economy.
The New Mexico Private 100 provides the premier rankings of the state's largest privately owned companies according to total revenues submitted by each company. The New Mexico Private 100 requires that companies be privately owned and headquartered in New Mexico. Upsite Technologies, based in New Mexico since 2001 and currently located in Albuquerque, NM, will be included in the 2012 listing of the top 100 companies.
Upsite Technologies designs and manufactures a series of data center products including
KoldLok® air sealing grommets, HotLok® server rack products and AisleLok™ aisle airflow management solutions. These products contribute to increased capacity of cooling systems, improved reliability of IT equipment and better efficiencies in the data center.
Erez Borowsky, Vice President of Marketing, Product and Sales at Upsite, attributes the company's success to its expertise in both airflow management product design and a comprehensive background in airflow science. "Upsite is proud to be recognized as a company that has contributed to the economic advancement of New Mexico. Albuquerque is the center of New Mexico's technology corridor so we look forward to continued success and growth at Upsite as well as contributing to the local economy and welcoming new technology to the state."
Upsite's commitment to the local economy was also recently recognized by Technology Ventures Corporation who presented Upsite with the New Mexico Flying 40 award which honors forty of the fastest growing and top revenue generating technology companies in the state of New Mexico.
Known as the "pioneering company in airflow management solutions" Upsite Technologies, Inc. was founded in 2001 by Ken Brill, who in 1993, had established the Uptime Institute, a think tank dedicated to understanding, improving, educating and expanding awareness of uptime and optimal efficiencies in data centers. Upsite Technologies leveraged the experience and knowledge obtained at the Uptime Institute to create its initial energy-efficiency products and services including the first KoldLok® product, the Integral grommet. Upsite continues to successfully engineer, design and manufacture a series of precision sealing solutions from our award winning, patented LOK Family of Solutions™. Sharing the science and executing it to optimize the data center is what sets Upsite apart in the industry. Upsite Technologies' products and services empower data center managers to leverage cost savings and/or improve key elements of data center operations. The company is partnered with proven leaders in the data center airflow management industry throughout the United States, EMEA and Asia Pacific markets. For further information please visit http://www.upsite.com.