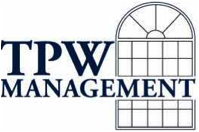 As a leader in the vacation resort property management industry, we are very excited to continue to build our ffoundation with Jayne joining our proactive and dedicated team. - Paul W. Carroccio
Manchester Center, VT (PRWEB) August 01, 2012
TPW Management LLC, a leading vacation property and community management company, is proud to announce the hiring of Jayne Mansfield as Regional Rental Operations Manager of the Killington Resort Portfolio. Jayne brings over 20 years of experience in the vacation resort lodging management sector and was recently the director of lodging at the Killington/Pico Ski Resort. Mansfield is the ideal candidate for the role with her knowledge of the market and the service culture of vacation rentals. She brings great determination to grow TPW Management's expanding vacation rental portfolio as well as to build a great team in the Killington, VT area.
As the Regional Rental Operations Manager, Mansfield will be responsible for managing the vacation rental and lodging business for TPW's Killington Portfolio. She will also manage the Wise Vacations operation as well as assist in the development of additional opportunities in TPW's core businesses.
"Making the transition to a growing, energetic, and innovative company is exciting for me and when I learned of this opportunity, I immediately knew this was the place I wanted to be. I knew the TPW and Wise teams have a great product and the leadership team sets the bar high, so it makes perfect sense why people enjoy working here," Mansfield says.
"Bringing Jayne's strong sense of business, customer service, and longevity to our vacation rental management business is a real win-win for us. As a leader in the vacation resort property management industry, we are very excited to continue to build our foundation with Jane joining our proactive and dedicated team. Our staff and customers will indeed benefit from Jayne's depth of knowledge in our field and her strong drive and work ethic. We are all very pleased to have Jayne at TPW and Wise Vacations!" said TPW CEO, Paul W. Carroccio
About TPW Management LLC & Wise Vacations
Founded in 1987 and focusing on community management since 1998, TPW Management & Wise Vacations are known throughout New England as the premier vacation property management company that utilizes leading edge technology to provide its customers with the service they desire while enhancing the value of their homes. The company's mission is to maintain their dedication to bringing resort vacation property and HOA management to a new level, while continuing to innovate through technology, increasing efficiencies, and providing superior customer service. The employees of TPW Management are its most valuable asset and each one is considered to be an individual with unique abilities and whose principles are compatible with those of the company.
The Company's philosophy is to use technology, extensive measures of accountability, and proven systems to allow great people to perform in an extraordinary manner. TPW currently serves clients throughout ski areas in Vermont, the New Hampshire Lakes Region and the beach area of Delaware, and employs over 100 people in these locations. For more information about TPW Management, visit the website at http://www.tpwmanagement.com.