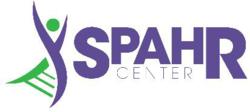 Now everyone can easily access Dr. Spahr's holistic Indianapolis medical care.
Indianapolis, Indiana (PRWEB) August 01, 2012
Dr. Roger Spahr has built a strong reputation for helping the people of Indianapolis lead lives filled with health and vitality by treating them as whole beings rather than a mere collection of symptoms. Formerly in partnership as part of Ailanto-Health Beyond Medicine, Dr. Spahr is now the sole leader of the practice, which he has renamed to a simpler, more recognizable title: Welcome to the new Spahr Center. Now everyone can easily access Dr. Spahr's holistic Indianapolis medical care.
Located conveniently on the north side of the city, the Spahr Center uses Functional Medicine to uncover and treat the underlying causes and imbalances that keep patients from enjoying optimal health; it also helps maintain primary health through prevention. With a full range of treatment options available, including chiropractic care, massage, nutritional management and much more, each patient is seen as an individual with a distinct makeup; this is the basis for all care.
Restoring hormone balances can be a key factor in restoring health and vitality. One particular Spahr Center treatment involves using bioidentical hormones for Indianapolis patients. Dr. Spahr considers these genetic matches to naturally occurring hormones far safer than other widely used hormone substitutes, and his treatment delivery method minimizes patient effort and unnecessary side effects. Assessments that reveal nutritional, digestive, immune and other system imbalances, as well as methods for righting them through nutrient replacement, supplements and healthy lifestyle practices, play an equally important role in Spahr Center treatments.
Anyone looking for a unique health center in Indiana that offers individuality, wholeness and total well-being as central philosophies can call upon Dr. Roger Spahr. By going beyond disease treatment into full patient care, the Spahr Center helps the people of Indianapolis live life to the
fullest.
To find out more about The Spahr Center and their natural approach to Indianapolis health care, visit http://www.spahrcenter.com/
About Spahr Center:
The Spahr Center offers a highly individualized approach to optimizing your health and well being. Together, their collaborative team strives to make a profound difference by taking your health beyond medicine. Healing people from the roots up, The Spahr Center will assess your current health through a detailed evaluation of your medical history, nutritional intake and specialty laboratory testing. They uncover the roots of your ailments by evaluating sensitivities to food, digestive, hormonal, neurological and metabolic imbalances.