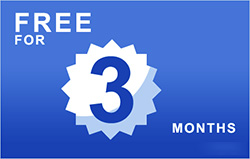 We give 3 months free management because we understand it can take a lot for someone to try someone new
(PRWEB) August 10, 2012
Tony Harford, owner of Eastcity Rentals, generously offers three months free management to all new homeowners and investors. He says, "We give three months free management because we understand it can take a lot for someone to try someone new, so we want to take all the risk away from them when they use our services." Eastcity Rentals carry out property management in Howick. Other areas they service are Botany, Pakuranga, and the Flatbush area.
Being a landlord himself, Tony is very much aware of what is required to look after a property investment and how important it is to have top quality systems and procedures to ensure that the investment is managed efficiently. The company's computerised systems enable property managers to constantly monitor daily tasks and periodic rental collections. This is vital to profitable management for the client's peace of mind.
Other than the first three months of free management, clients who sign up with multiple properties geta further discount. This varies depending on the type of tenancies and properties involved.
Property management can be a time consuming and labour intensive process. There are can be consequences on landlords for failing to adhere to the Residential Tenancies Act 1986. Eastcity Property Managers can take the hassle out of owning an investment property.
Maximising capital value is a priority focus for the team of East City. Regular rental reviews are carried out in line with market trends to ensure that the client's income is maximised. This also ensures capital growth on all assets. Clients get monthly market information and articles of interest through prompt email communications.
Appointing Eastcity Rentals as your property manager is a wise decision any homeowner or investor can make. As a member of the LJ Hooker network, Eastcity pride temselves on offering a quality service to their client base. Clients are assured to get the best service with a very competitive price along with qualified tenants in the shortest possible time. The strength of its property management service, supported by a great team, is what makes all the difference. Tony Hanford says,"Having a great team has enabled us to effectively manage our clients properties as if they were our own. We pride ourselves on that." Trust is the essential ingredient in developing any business and personal relationship.
Meet the team of Eastcity Property Managers who look after a client's property as if it is their own.
Tony Harford
letting(at)eastcity.co(dot)nz Mob: 021 980 990
Tony has a vast knowledge of the eastern suburbs and it's amenities. Tony is happy to assist both Tenants and Landlords throughout the letting and management process and offers outstanding service.
Shirley Lindgreen
rentals(at)eastcity.co(dot)nz Mob: 0274 888 665
Shirley has valuable experience managing a large rental portfolio and has an extensive knowledge on the Residential Tenancies Act. Shirley liaises with tenants, arranges all maintenance and repairs on your property and completes regular property inspections.
Where necessary Shirley attends Tenancy Tribunal Hearings.
Joelene Wardle
rentals.botany(at)ljh.co(dot)nz
Joelene manages the administration and accounts for the rental department. She processes all rental records, including water rates and rent payments. Joelene also assists in any general rental and maintenance enquires.
Carol Brown
carol(at)eastcity.co(dot)nz
Carol is a very experienced Real Estate operator with over 20 years experience in the Real Estate industry. Carol can assist you in all your Real Estate matters and is the office manager to both sales and rental departments.
Eastcity Rentals
Address: Shop 3, Meadowlands Plaza, 112 Whitford Road
Phone: Howick 09 535 8373, Botany 09 533 8086 Fax09 535 8365
Emailrentals.botany(at)ljh.co(dot)nz