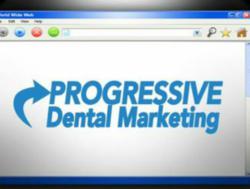 Palm Harbor, FL (PRWEB) August 01, 2012
Progressive Dental Marketing is preparing to take their dental marketing to San Diego, CA. July 30 through August 3 CEO Bart Knellinger and the Vice President of Marketing, Gerritt Cora, will be traveling the San Diego and the southern California region to expand their marketing clientele.
Currently marketing for dental professionals in 21 states, plus Washington DC, PDM plans on expanding to all markets nationwide within the year. PDM does not limit their dental marketing for dentists who do not currently offer laser gum surgery.
To ensure their clients the highest chance of success, PDM limits the amount of dental professionals they will promote in each area. They map the available opportunities in each market to ensure that all clients can dominate their community. Traveling through southern California, the open spaces are competitive.
PDM gives each client a launch package which includes print materials about the laser procedure for use in their office. They build custom websites, and have their own Web Design Teams and SEO Teams on staff to ensure they are always building top-performing sites. Each client is listed on Google Local, and a personalized YouTube account is created on their behalf.
Press release packages are available to cover topics such as gum disease treatments, dental implants and cosmetic dentistry. PDM has qualified staff in-house to advise and train their clients' front staff. With call tracking numbers for each client and 24 hour support, PDM is ready to ensure all-around success.
All sites are powered through local search engine optimization and are organically built to do well in Google searches. PDM's marketing team is constantly tracking the websites to determine top keywords, how they are ranking, and how they can be improved.
To check on available marketing spaces in the San Diego, CA area, or for more information about PDM, visit their website at http://www.progressivedentalmarketing.com and call (888)-600-4996.
About PDM
Progressive Dental Marketing has practiced several marketing strategies to bring dental professionals maximum online visibility. Bart Knellinger, the founder of Progressive Dental Marketing, was born and raised in Palm Harbor, FL and spent his childhood in his father's dental office. Combining his personal dental experiences with his widespread involvement in dental sales, he brings extensive clinical information to his marketing firm. Based out of Palm Harbor, FL, Progressive Dental Marketing offers periodontal and dental offices successful promotion approaches in radio, TV, direct mail, billboard and internet marketing. Focusing on dental professionals across the country, Progressive Dental Marketing aims to increase their visibility regardless of location or demographic. To learn more about Progressive Dental Marketing, visit their website, http://www.progressivedentalmarketing.com and call (888)-600-4996.