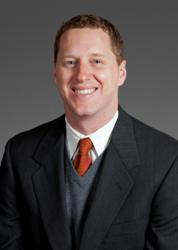 Reno, NV (PRWEB) August 01, 2012
Holland & Hart real estate attorney Doug Flowers has been elected as a Fellow of the American College of Mortgage Attorneys(ACMA).
One of only four attorneys in Nevada currently admitted as an ACMA Fellow, Flowers assists clients with virtually all aspects of residential, commercial and industrial real estate acquisition, development and finance. He has represented lenders, borrowers, buyers, sellers, and owners in a wide variety of transactions, including those involving the acquisition, financing and/or development of mixed-use master planned communities, office projects, high-rise condominium conversions, and industrial parks; as well as loans involving many different types of collateral.
Formed in 1974, the ACMA represents more than 400 lawyers in North America who are experts in the mortgage law industry. ACMA Fellows share a commitment to giving back to their industry, improving and reforming laws and procedures affecting real estate secured transactions, and raising the level of professional responsibility of lawyers practicing in this area.
Fellows have distinguished themselves as practitioners in the field of real estate mortgages through their bar association activities, lecturing, authoring articles and program materials, participation in the legislative process, and writing briefs and/or arguing cases that are significant to mortgage transactions.
Less than 500 of practicing real estate attorneys in the U.S. and Canada are ACMA fellows.
About Holland & Hart
With its firm-wide resources, local presence and coordinated efforts, Holland & Hart LLP delivers integrated legal solutions to regional, national and international clients of all sizes.
Since its inception in 1947, Holland & Hart's more than 400 lawyers have consistently been recognized by leading national and international peer and industry review organizations for innovation and dedication to the practice of law.
Recently, Holland & Hart was recognized among the top 20 firms in the nation by U.S.News & World Report and Best Lawyers® based on total number of first-tier metropolitan rankings for 2011-12.
For more information, visit http://www.hollandhart.com.