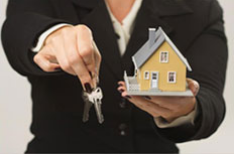 Being efficient is extremely important when renting out holiday homes.
(PRWEB) August 22, 2012
Gordon Turner, owner of First National Whangamata, takes pride in presenting a growing portfolio of Whangamata holiday homes. As Whangamata continues to become a favoured holiday destination, the company gained continued growth in market share in the holiday home industry. Technology advancements are enabling the company to be more efficient with their service they offer. First National Whangamata has been efficiently managing holiday rentals over a period of 15 years. Prime listings include holiday housing baches located in beautiful beaches and townships in Onemana, Opoutere and Whiritoa areas.
A team of dedicated property managers provides high quality service with dynamic processes and progressive technology. The team effort contributes to the remarkable increase in market share as well as to the growing number of satisfied holiday home owners and holiday makers. Gordon Turner humbly states, "Being efficient is extremely important when renting out holiday homes. We need to ensure they are cleaned and ready to go for the next holiday maker".
First National Whangamata is a locally owned and operated real estate business comprising of experienced sales staff and a large property management division. Primarily focused on excellent customer service, the company has gained significant growth with majority of new business coming through referrals from happy customers. Since 1996, First National Whangamata has specialised in property sales of all types, including sales by fixed price, auctions, and tenders as well as managing exclusive Whangamata holiday homes.
The growing portfolio includes elegant holiday homes, nice tidy baches and other self-catering holiday housing. The company strives for excellence in service and growth and will continue to increase their market share in the property management division. The well-maintained holiday rentals exceed all expectations of a true holiday home while enjoying the fantastic Whangamata leisure attractions and activities like fishing, surfing, island shore strolls, bush walks, adventure tours, and so much more.
First National Whangamata's team effort in providing unparalleled quality service is the key to the company's consistent growth in the holiday home industry. The company strives to generate the best results in holiday housing rentals including permanent and casual letting. Gordon Turner explains, "there are 4 main periods when holiday makers want to rent our holiday homes, peak, Shoulder, Beach Hop and Off Peak, with Peak and Beach Hop being our busiest times."

PEAK: 20th December to 13th January (or end of second week in January)
SHOULDER: End of second week in January until Waitangi weekend
BEACH HOP: Usually last weekend in March
OFF PEAK: The rest of the year including Easter, Queens Birthday, Labour Weekend
Over one hundred holiday housing and a similar amount of residential rentals are maintained to a high standard all year round. This ensures Whangamata tourists and permanent tenants are well looked after at all times.
The competent team of First National Whangamata provides complete initial, regular, and final property inspection for the duration of the listing. Prompt service includes advertising properties, selecting prospective qualified tenants and arranging the tenancy agreement. Other miscellaneous tasks cover arranging payment and remittance of bond and taking care of repairs and maintenance. Meet the team of experienced and dedicated property managers who can make your Whangamata holiday experience a lasting memory:
Gordon Turner
Agent/Principal
021 385 385
gordon(at)whangamatafn.co(dot)nz
Justine Adams
Property Manager (long term letting)
027 2747960
rentals(at)whangamatarentals.co(dot)nz
Norma Pattison
Property Manager (Holiday Lets)
021 0223 6879
bachrentals(at)whangamatafn.co(dot)nz