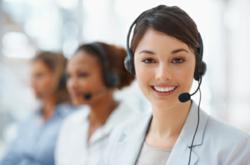 Our mission is to deliver top quality products at the best possible value, AND to truly make sure each and every consumer has the best customer experience -- with every purchase and with every interaction with InteriorMark
Golden, CO (PRWEB) August 03, 2012
Billions of dollars a year are spent by companies worldwide in order to maintain a positive public image. In most industries, a key factor in building and maintaining this image is based on the quality of their company's customer service experience. Any successful business understands the importance of customer satisfaction, but the challenges lies in keeping customers truly happy. In an age where customers are presented with more companies to choose from, building and maintaining an excellent customer service report is now more important than ever before.
Expectations for what qualifies as "good" customer services are evolving rapidly. Various online platforms and social media avenues have forced companies to respond to customer comments in a different way, and online companies are expected to learn how to strategically deal with various generations of shoppers. Younger shoppers expect speedy and convenient service and are more likely to express their customer service concerns online, which is dramatically different for older generation of shoppers who base their consumer loyalty off of personal interaction.
Adapting to Change
"Customer Service is in a constant state of change for every company and any industry, and we strive to quickly adapt to these changes," says Chris Fawcett, Customer Service Director at InteriorMark. "In the last year, we have updated and added features within our system to better facilitate the communication with the customer - the need to quickly ensure customers are 'kept in the loop' regarding their specific order on a regular basis is one of our top priorities. We have restructured the department and specific responsibilities to handle the growth both effectively, and efficiently, and still ensure each customer gets that 'personal' feel from their interactions with our company."
InteriorMark has made significant strides for improving their customer service experience. Over the course of the year, the company's customer service department is expected to double in size in order to keep up with the recent increase in growth.
"We want to give each and every customer the full attention they deserve. We believe each interaction is an opportunity to enhance the overall customer experience, and take any feedback seriously," says Fawcett.
Multichannel Communication
For years, companies followed a standard way of communication that outlined a general 'rule of thumb' for various customer service scenarios. However in the age of ecommerce, companies are forced to re-examine their old customer service practices.
"As there is an infinite amount of online avenues a consumer can utilize for 'word-of-mouth' about a company, at InteriorMark, we are constantly monitoring as many of these online consumer interactions that we possibly can. We monitor forums, blogs, website reviews, BBB, etc., and address each consumer personally as if they called in with a complaint/concern," says Fawcett.
These days, consumers do not want to be limited to the old practices of customer service. Consumers of all ages and generations like having the option of reaching out to the company through multiple modes of communication. While InteriorMark still values the standard principle behind customer service-to serve customers-the avenues in which consumers are addressed have changed. Instead of a sales call, a consumer may reach out via the chat icon or a Facebook inquiry, and consumer concerns can be addressed through a plethora of online communication avenues
"Our mission is to deliver top quality products at the best possible value, AND to truly make sure each and every consumer has the best customer experience -- with every purchase and with every interaction with InteriorMark," explains Fawcett.
About InteriorMark, LLC- InteriorMark, LLC is the leading market retailer in home furniture. The company offers a wide range of products and services designed to enhance and decorate a living room space or dedicated home theater environment. Check out TheaterSeatStore.com for the largest selection of customizable theater seats from top name manufactures. For living room essentials, SofasAndSectionals.com has thousands of sofas, recliners, chairs and sectionals to choose from, suited for every home décor. InteriorMark is a member of the National Home Furnishing Association, and is an A-rated member of the Better Business Bureau.