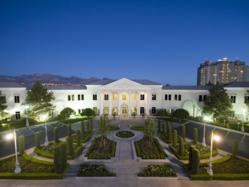 Timing is everything, which is a big break from what physicians have been telling patients this last decade. Women before/up to 10 years after menopause can assuage menopausal symptoms, reduce heart disease, combat osteoporosis, decrease type 2 diabetes.
Las Vegas, NV (PRWEB) August 01, 2012
It turns out that hormones are safe for women if taken before the age of 60—and they deliver real health benefits if comprehensive, ongoing evaluation is performed, announced Cenegenics® Medical Institute, the global leader in age management medicine. Concurring with the Wall Street Journal's report on a conclusion of articles published in the June issue (vol 15, issue 3) of the official International Menopause Society's journal, Climacteric, Cenegenics says there finally is good news for women aged 45-59 who are presenting menopausal symptoms, such as hot flashes, night sweats and sleep disturbance.
Per the Wall Street Journal article, the latest analyses of 10-year research "since the big government study scared millions of women and their doctors away from using hormone therapy at menopause"showed that women 50-59 starting hormone therapy near menopause had fewer cardiovascular problems and fewer deaths from any cause than those who started years later. Another branch of the study revealed that those taking only estrogen demonstrated a lowered risk for breast cancer and heart disease.
"Timing is everything, which is a big break from what physicians have been telling patients this last decade. Women before or up to ten years after menopause can assuage problematic menopausal-related symptoms and decrease heart disease, combat osteoporosis—a disease over half of women 65 and older will develop—and even potentially decrease type 2 diabetes by 20%, per research," Cenegenics Senior Institute Dr. Michael Resnick said.
Prior to becoming an age management medicine physician, Resnick had practices in obstetrics, gynecology, laser surgery and infertility.
The use of hormones has dropped from 40% in 2002 to 20% today, thanks to the prior research that caused many women to be frightened of using any hormone at any age or stage. Clearly, says Resnick, this is because of hysteria and not science.
"Hormone replacement therapy can be a safe and effective modality when used appropriately.  Each patient's unique circumstances, concerns, symptoms, risks and goals must be thoroughly evaluated  by her physician to formulate a customized treatment plan. Once instituted,  ongoing monitoring and close follow-up are crucial to the success of the treatment," Dr. Elissa M. Calapai said.
Calapai is a physician partner at Cenegenics Boca Raton who practiced office- and hospital-based internal medicine prior to becoming an age management clinical physician in 2007.
Physicians can discover the rewarding benefits of practicing age management medicine and Cenegenics physician training/certification program by contacting Dr. Michael Resnick (702.953.1574) or Dr. Tim Patel (702.953.1577).
Visit Cenegenics' Facebook Fan page, follow them on Twitter and get patient celebrity blogs, health tips and news on their portal site, CenegenicsPost.
For more information about Cenegenics, please visit them online, where you can register for quick access to the free online Cenegenics Healthy Aging Kit: informative Guide to Healthy Aging, Executive Summary and media excerpts.
To schedule an interview, please contact Ann Castro, Cenegenics Director of Media Relations: 702.953.1588.
About Cenegenics
Cenegenics® Medical Institute has forged a paradigm shift in medicine, developing a proactive medical approach for optimized health hailed as "next generation medicine" and garnering worldwide media attention. Cenegenics has 21 centers with others opening in the near future: Las Vegas, Nevada (headquarters/2 centers); Charleston, SC; Boca Raton, Florida; Dallas, Texas; Arlington, Texas; Atlanta, Georgia; Chicago, Illinois; Beverly Hills, California; Philadelphia, Pennsylvania; Washington, DC; New York City, NY; Tulsa, OK; Jacksonville, FL; Atlantic City, NJ; Houston, TX; Denver, CO; Scottsdale, AZ; Boston, MA; Miami,FL; Charlotte, NC. Cenegenics serves over 20,000 patients globally—2,000 are physicians and their families.
###