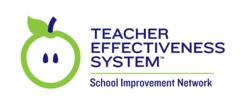 "In School Improvement Network's survey, over 64 percent of participants gave School Improvement Network a perfect 10 rating."
Salt Lake City, Utah (PRWEB) August 01, 2012
After a month of surveying educators and administrators nationwide, School Improvement Network is proud to announce an average Net Promoter Score for customer loyalty of 9 out of 10.
"We take great pride in such a high Net Promoter Score," said Chet Linton, School Improvement Network president and CEO. "Here at School Improvement Network, we focus on creating partnerships in education, not just provider-client relationships, and this number shows our clients feel that."
The Net Promoter Score (NPS) is a measure of customer loyalty used by many of today's largest companies in industries across the board. NPS is measured through an open-ended survey question that gauges customer satisfaction and enthusiasm by asking some form of the question, "Would you recommend us to a colleague?" Participants respond on a one to 10-point scale, 10 being highly recommend and one being never recommend. The question is usually followed with a comments box where participants can explain or justify their scores.
In School Improvement Network's survey, over 64 percent of participants gave School Improvement Network a perfect 10 rating. Another 22 percent gave an eight or higher. These responses came from educators nationwide, and were based on their interactions with School Improvement Network and experiences with products like PD 360, Observation 360, Common Core 360 and the Teacher Effectiveness System.
"We have seen an increase in academic achievement thanks to PD 360!" one Georgia educator commented.
"School Improvement Network is very responsive to their clients' needs and has a high-quality product," wrote another educator from West Virginia.
But Linton said School Improvement Network is not merely satisfied with the high ratings.
"We are contacting each and every user who rated less than an eight," Linton said. "Obviously they have some need that is not being met, and we are personally calling them to find out what we can do to better serve them. The score is not just a pat on the back – it helps us know where to focus."
About School Improvement Network
Founded in 1991 by teachers, School Improvement Network has spent decades researching and documenting the best practices in education. From this research, School Improvement network has developed the Teacher Effectiveness System (TES). TES outlines a step-by-step process to improve teacher practice, and arms educators with a set of powerful tools that can be used to complete each step. Research shows that districts and schools that use the tools in the Teacher Effectiveness System produce better teachers, and as a result experience dramatic increases in student achievement, driving up student test scores by as much as 30% in a single year. School Improvement Network works with thousands of schools and districts in every state and around the world and has visited over 3,500 classrooms to document best practices in action. Learn more at http://www.schoolimprovement.com.
School Improvement Network, the Teacher Effectiveness System, and their respective logos are trademarks of the School Improvement Network. All other trademarks and registered trademarks are the property of their respective owners.
Press Contact:
Abigail Shaha
School Improvement Network
801-758-9556
abigail.shaha(at)schoolimprovement.com