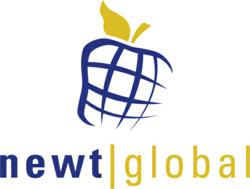 Newt Global's Mobile Center of Excellence is a fully rounded and comprehensive center that delivers efficient mobile solutions for businesses.
Irving, TX (PRWEB) August 01, 2012
Newt Global recently launched its Mobile Center of Excellence with mobile end-to-end testing, product and application development, and mobile platform training capabilities. The center marks Newt Global's initiative to augment fully comprehensive mobility offerings to its IT services. Newt Global first established its mobile lab in the Irving headquarters and later expanded to an offshore facility in Chennai, India. The labs include iOS systems, mobile devices, and cloud-based platforms.
The mobile revolution initiated a strong response from all industries and the demand for applications that worked on mobile platforms has skyrocketed in the past few years. With almost all aspects of a person's life accessible via a mobile phone, the demand for mobile development has grown the industry tremendously. Newt Global has two fully featured mobile centers of excellence in its capacity that ensure efficient and high-quality delivery of business solutions.
The mobile center of excellence is a fully comprehensive center where end-to-end testing optimization results in quick completion and rapid application development on mobile devices.
Before an application hits the market, it needs to be tested thoroughly and approved for multiple manufacturers as well as for the multiple variations in screen size, OS, internals, and customization. With this in mind, the mobile center of excellence boasts extensive capabilities in testing applications on 90%+ of available devices and different OS versions on the market today. Newt Global offers the capability of load testing for applications.
Newt Global also provides original application products for the Android marketplace. Dedicated and highly experienced teams work with world-class hardware to develop and test applications on site. In December 2011, Newt Global launched its first application product onto the Android market with FmFm, a GPS-based location tracking application that tracks a person's mobile number. BillBell is the second application created and is a complete tracking and notification of spending on cellular phone services.
Newt Global's mobile training program offers mobile application courses for professionals and nonprofessionals, and currently offers training courses in android and iOS technologies. The training program is a comprehensive program that equips a person with all the necessary skills to successfully build an application from beginning to end.
Newt Global's Mobile Center of Excellence is a fully rounded and comprehensive center that delivers efficient mobile solutions for businesses. The center is an integral part to Newt Global's mobile framework, and is continually being updated to keep up with the latest mobility trends and demands.
About Newt Global Consulting, LLC
Newt Global Consulting is a MBE/WBE/HUB Certified Global IT services company headquartered in Irving, Texas and is a Tier-1 vendor to multiple Fortune-500 clients. They specialize in a range of IT services that include any-shore consulting on a broad range of technologies, mobile development, QA, and program management. Newt Global leadership is committed to staying at the forefront of technology, and has invested in building a mobile development/testing framework and has recurring training programs in both iOS and Android. Learn more at http://www.newtglobal.com