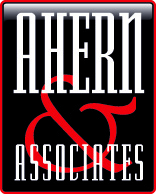 Working with Echo Global Logistics is truly an honor and I am fortunate to have had an opportunity to interact with the fastest growing logistics company in the country
Phoenix, AZ (PRWEB) August 01, 2012
For the second time this year and fifth assignment overall, Echo Global Logistics continues to expand their regional footprint while counting on the skilled acquisition consultants at Ahern and Associates. Andy Ahern, CEO of the firm, has previously noted an overwhelming movement in the transportation industry towards consolidation, and sees no signs of slowing. "We've been on a record pace for 2012 in terms of the number of acquisitions we've assisted transportation companies in completing as well as preparing numerous companies for sale," explained Ahern. Ahern has long been recognized as a leader within the transportation industry in assisting trucking, logistics and warehousing companies with their expansion and acquisition needs by tactfully locating acquisition targets which not only meet their financial prerequisites, but mirror their corporate culture as well.
In this most recent assignment, Ahern was tasked to assist Echo Global in developing their business in and around the Nashville, Tennessee area. Ahern was successful in locating an acquisition target in Shippers Direct, which is a non-asset based transportation service provider that specializes in truckload solutions for the Southeastern and South Central United States. As a result of this acquisition, Echo is able to expand its sales organization and customer and carrier relationships while establishing a geographic footprint in this critical region. As with many freight brokers the size of Shippers Direct, the company was seeking a partnership with a larger organization which had better technology, sales, support and service capacity---Echo Global was the perfect match.
Chicago, Illinois based Echo Global Logistics is a leading provider of technology-enabled transportation and supply chain management services. A recognized leader in their sector, Echo maintains a proprietary web-based technology platform which compiles and analyzes data from its network of over 24,000 transportation providers to serve its clients' transportation and supply chain management needs.
"Working with Echo Global Logistics is truly an honor and I am fortunate to have had an opportunity to interact with the fastest growing logistics company in the country. This is the fifth acquisition we have been able to assist Echo with, and it was a an excellent opportunity for both, Echo and Shipper Direct."
About Ahern & Associates, Ltd.:
Ahern and Associates is North America's leading trucking and transportation management consulting firm. The skilled consultants at Ahern and Associates specialize in mergers and acquisitions of trucking and logistics companies as well as the restructuring and evaluation of existing carriers that seek to increase operating efficiency and improve profitability. Since 1987, Ahern and Associates has aided hundreds of buyers in the acquisition of trucking and logistics companies throughout the U.S. and Canada as well as assisting many transportation and logistics companies in reducing their overall operating costs and increasing their profitability. For more information, please call 602-242-1030 or visit http://www.Ahern-Ltd.com
XXX
Business contact:
A.W. Ahern
602-242-1030
Media contact:
Jason W. Jantzen
Phoenix Marketing Associates
http://www.PhoenixMarketingAssociates.com
602-282-0202