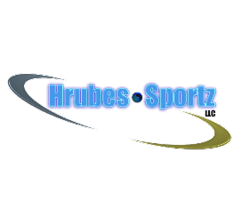 We at Hrubes Sportz understand the importance of showing your team support
New Orleans, LA (PRWEB) August 01, 2012
Through a recent press release, Hrubes Sportz stated the addition of 1,000 plus products to their Fan Gear category. With that release they also stated they would have a sale upon completion. Hrubes Sportz has completed this addition and would also like to state they are not stopping there. This company is moving fast and has plans to increase their entire inventory over the next month. With their Fan Gear category in mind, Hrubes Sportz is currently looking for additional products to add. They plan to continue until at least each team has a minimum of 50 different products to choose from.
With the impending NFL Hall of Fame game this weekend, Hrubes Sportz thought no better week than the present to host this sale. The sale will begin today, August 1st and continue through the weekend. The sale will end at midnight, Sunday August 5th.
Hrubes Sportz, devoted New Orleans Saints fans, knows every team has true sports fans. Every NFL team is well represented with a variety of products to choose from. Hrubes Sportz states that one of the New Orleans favorites is the Saints Rookie watch. This watch is available for every team.
"We at Hrubes Sportz understand the importance of showing your team support," says owner Kyle Hrubes. "We want to provide our customers the opportunity to show that support."
Some of the larger market teams, such as the Dallas Cowboys, may have products that differ from other teams due to the manufacturer's availability. Hrubes Sportz would like their customers to know if there is a specific product they like that is available in a larger market team and not in the preferred team, they may be able to secure it. Customers have the option of emailing Hrubes Sportz for a request to find a specific product with no additional charges. For example, should a customer find the New England Patriots NFL Team Bean Bag is not available for their favorite team; all they need to do is ask! Hrubes Sportz will do all they can to attain the specified product for its customer.
About Hrubes Sportz LLC:
Hrubes Sportz LLC was Founded in January 2012 by a young entrepreneur, Kyle Hrubes, a native of New Orleans who appreciates why Louisiana is called "Sportsman's Paradise." It is the goal of Hrubes Sportz to provide quality products at reasonable prices so customers can maintain their active lifestyle. Whether it is hitting the links, being on the water, hitting the trails, have a favorite sports team, or just a fan of sports in general we are here to provide you with anything you may desire. Visit http://www.hrubessportz.com