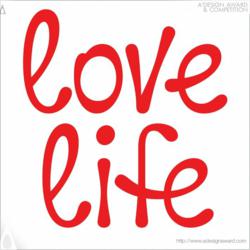 Como, Italy (PRWEB) August 01, 2012
A' Award and Competitions are proud to announce that the work Red Script Pro Typeface by Red Design Consultants became winner of the noteable Silver A' Design Award at Graphics and Advertising Design Competition marked as one of the winners by the respected judging committee of the A' Design Awards & Competitions amidst thousands of nominations.
Details of Red Script Pro Typeface
Red Design Consultants, the creative mind behind the awarded project Red Script Pro Typeface says "Red Script Pro is a unique font inspired by new technologies and gadgets for alternative forms of communication, harmoniously connecting us with its free letter-forms. Inspired by the iPad and designed in Brushes, it is expressed in a unique writing style. It contains English, Greek as well as the Cyrillic alphabet and supports over 70 languages." Learn more at: http://www.adesignaward.com/design.php?ID=25423
The Silver A' Design Award
The Silver A' Design Award is a prestigious award given to top 5% percentile designs that has achieved an exemplary level of excellence in design. The designs are judged by a panel of three different jury which is composed of Academic, Professional and Focus Group Members. The designs are evaluated with score normalization to remove any biases and are voted on aspects such as functionality, ergonomics, engineering, presentation, innovation, usability, fun details, technology, and any other specific points that could be considered, each of these points are further weighted for different jury groups.
About A' Design Award and Competitions
A'Design Award and Competitions, aims to highlight the excellent qualifications of best designs, design concepts and design oriented products. A' Design Award and Competitions are organized and awarded annually and internationally in multiple categories to reach a wide, design-oriented audience. Learn more: http://www.whatisadesignaward.com