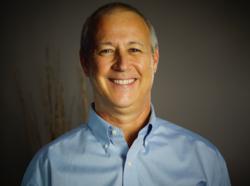 Mark's proven track record makes him the ideal person to take us to the next level
Richardson, TX (PRWEB) August 06, 2012
Orbit Micro, a leading value-added distributor of customer oriented industrial computers, today announced that it has named Mark Stone as Vice President of Sales effective July 30, 2012. Stone's appointment highlights Orbit Micro's commitment to build and maintain a strong and dynamic sales force.
"Orbit Micro serves its customers by solving their complex manufacturing and logistics challenges. We have formed a new division named Enoch Systems to focus specifically on that market," Roderick Khan, CEO of Orbit Micro. "With our planned growth in this area, it is vital that we have someone in place to lead our sales force, and Mark's proven track record makes him the ideal person to take us to the next level."
Stone will be a member of the executive management team for Orbit Micro's distribution business and Enoch Systems' integration business. He will lead a team of sales engineers and consultants as they work closely with customers to help design and configure solutions to meet and exceed customer requirements.
"I have worked with Roderick and the Orbit Micro team for a number of years as a partner, and have always admired their business model," said Stone. "Our customers rely on us to provide services ranging from one-off projects, to small and large complex engagements. Many of these companies are high-growth and we want to be poised to grow with them. I am excited to be a part of this organization and look forward to leading the sales team."
Prior to joining Orbit Micro, Stone was responsible for business development at iEi Technology, and Aaeon Technology, both leading industrial PC companies. He also has over 20 years experience in the industrial electronics distribution industry.
About Orbit Micro
Established in 2002, Orbit Micro is dedicated to serving original equipment manufacturers (OEM), independent software vendors (ISV), and systems integrators (SI), in diverse industrial markets worldwide. Orbit Micro offers a complete line of customizable servers, desktops, workstations, embedded systems, portable systems, and network appliances as well as OEM/ODM development, private labeling and OEM contract manufacturing.