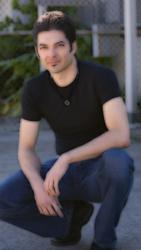 Three Most Important Dating Tips For Guys Revealed
San Mateo, CA (PRWEB) August 07, 2012
"The most sure-fire way to success with women involves not only knowing what women want, but also want they don't want," Carlos Xuma says in his new report.
Too many guys get caught up in learning new tips and techniques and then trying to incorporate them into their dating game, when in reality it is more important to know what turns women off, Xuma says.
"The very first step in applying dating tips for guys is learning what not to do," Xuma reveals in his new report. "The worst thing a guy can do is act needy. That is the first tip that is important to know, live, and practice. Almost more than any other behavior, acting needy will send a woman flying for the exit door. Women are almost biologically programmed to be turned off and repelled by this type of personality."
Another important aspect of dating tips for guys is knowing that men may not even realize they are slipping into needy or clingy behavior, Xuma says.
"The irony is that once a man has either secured a date with a woman or has been dating her for awhile, he lets down his defenses and the needy, clingy behavior emerges," Xuma says. "That is why the second most important dating tips for guys outlined in the report specifies that a man must always be vigilant when he is dating a woman. He must work hard to maintain the qualities and traits that initially attracted the woman and not get lazy and slip into behavior that will lead him to lose his woman."
The third most important thing to realize when learning the key dating tips for guys is that what a woman says she wants is not necessarily, what she really does want, Xuma says.
"Listening literally to what a woman says she wants instead of learning how to read her body signals and language will often plant a man firmly in the friend zone," Xuma says. "For instance, a woman often wants a guy who is sensitive and talks about meaty issues with her, but too many guys misinterpret this and think she wants a new best friend. That lands him squarely in the friend zone."
Carlos Xuma has been featured in, and authored, numerous books and articles, including The Bad Boy Formula, Secrets of the Alpha Male and the Girlfriend Training program. He also has taught hundreds of men how to attract women. He has spent the last decade devoting his life to making men successful in the dating arena and is known for his website, http://www.attractwomen.com. His expertise ranges from approaching women, to asking women out, to attracting women and pick up artist technique. He has appeared on ABC and CBS television and shared his expertise as a dating expert.
For more information, visit Carlos Xuma's website at http://www.carlosxuma.com