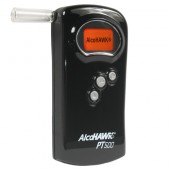 Good times with good friends can involve alcohol, but the key is being responsible
Chicago, IL (PRWEB) August 03, 2012
Quest Products, Inc., makers of the AlcoHAWK Personal Breathalyzer, announce their commitment to a new, aggressive marketing campaign geared at educating alcohol consumers that personal breathalyzer units may help to encourage responsible drinking habits. Quest has entered into a partnership with SmartROI Consulting, an Internet marketing company, and First Tuesday Partners advertising agency, whose history involves developing issue oriented campaigns in the consumer and political markets.
The marketing campaigns are being launched in response to a growing worldwide trend toward increasing the laws and regulations around alcohol consumption. While the issue of alcohol consumption may be very serious, the marketing campaigns will take a softer approach when reaching out to all consumers, sending a message that personal breathalyzer units are a helpful tool for the responsible individual gauging their BAC (Blood Alcohol Content).
Portable breathalyzer units have been on the market since the late 1990s, but unfortunately there are many individuals still unaware that this type of technology exists for personal use at home. The first time many people come into contact with a breathalyzer is when it is too late - when they are being pulled over for a Police Roadside Screening. Quest is devoted to change this reality and spread the word regarding breathalyzers through a multi-faceted marketing program. One of the key pillars of the marketing plan is to bring awareness and education to all consumers that this technology is available and affordable and designed with the everyday consumer in mind. A second component to the marketing strategy is to open discussions about breathalyzers and their use in every day events where alcohol is consumed. Good times with good friends can involve alcohol, but the key is being responsible. Even the smallest amounts of alcohol can have a big effect on your BAC, and one of the easiest ways to check your BAC is with a personal breathalyzer unit.
Be Bold, Be Smart, Be Responisible. AlcoHAWK Breathalyzers.
Quest Products, Inc., established in 2001 and based in Libertyville, IL, is a diverse consumer products company. Quest Products specializes in manufacturing, retail distribution and ecommerce drop-ship distribution of consumer products. The AlcoHAWK® Series breath alcohol detectors are designed to provide a series that could meet the needs for a wide range of personal and professional alcohol testing applications. From low-cost semiconductor screeners to professional fuel-cell screeners, the AlcoHAWK Series are affordable screening devices that allow the user to test for the presence of alcohol at threshold blood alcohol levels, such as 0.02 percent no tolerance testing or other popular levels such as 0.08 percent. For more information, visit http://www.breathalyzers.com or call (888) 399-1687.
SmartROI Consulting, LLC is a Chicago Internet Marketing Company that works with companies across the US by providing a wide range of services to promote new brands and business ideas. For more information, visit smartroiconsulting.com or call (312) 569-9449.