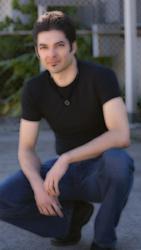 Learning Dating Advice For Men Means Success in All Areas of Life
San Mateo, CA (PRWEB) August 09, 2012
"That is what has been most satisfying about teaching men how to pick up women," Carlos Xuma says in his new report. "The core philosophies and steps that are taught not only teach men how to be successful with women, but they help men be successful in every other area of life. This is extremely important and very gratifying."
Xuma, who is an expert on not only dating advice, but every other aspect of being a man, says the first step in learning how to be successful with women is for men to work on becoming the absolute best man they can be."
"Men can use other men as role models while they are doing this if that helps, but ultimately each man has to look deep inside himself to find out just who he is and how he can share that uniqueness with others," Xuma says. "When a man is able to do this, be the best man he can be, and take pride in who he is then his self-confidence skyrockets."
Having a healthy dose of self-confidence is the key to almost any endeavor a man undertakes, Xuma says.
"That self-knowledge and respect can mean the difference between a date or sitting home alone; between a promotion and staying in the same dead-end position; even the ability to conquer a skill, such as garnering a black belt or becoming a chess master," Xuma says in his report on dating techniques that work.
While some pick up artist experts focus on what a guy can get, such as a date, Xuma's philosophies are more about what a guy can become and how this can serve him for the rest of his life in making that life more satisfying and fulfilling.
"A lot of what is taught in the dating tips and strategies report boils down to men embracing their alpha male traits," Xuma says. "That means being a protector, provider, and having confidence."
Carlos Xuma has spent years teaching hundreds of men through his website at http://www.attractwomen.com and has been a dating expert and attraction adviser for more than 10 years. He has appeared on ABC and CBS television, as well as Playboy radio. He's the author of The Bad Boy Formula, Secrets of the Alpha Male, the Girlfriend Training Program, and numerous other books and articles. He has also been recognized for his work sharing dating advice for men and sharing tips on pick up artist techniques, alpha male behavior, how to find a woman, and how to talk to girls.
For more information, visit Carlos Xuma's website at http://www.carlosxuma.com