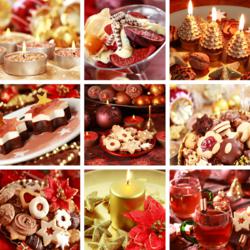 Scottsdale, AZ (PRWEB) August 13, 2012
All the festival needs now is the best assortment of festive foods to enhance the holiday mood. Thunderbird Artists is bringing the spirit of the Christmas holidays to the banks of the Scottsdale Waterfront providing a Marketplace of the Southwest. They are reaching out to restaurants and individual culinary artisans alike such as: local restaurants, personal chefs, home-baked cooks, and those that make gingerbread, cookies and candy specialties, German Stolen, fresh baked goods, baked apples, chocolates, old fashioned fudge, hot cocoa and cider, mulled wine, fine wines, micro brewers, marzipan and European Christmas sweets & treats. To enhance the mood they'll have chestnuts roasting on an open fire, fresh flowers, an ice sculpture and more! The sounds of Dickensian Carol Singers, Christmas elves, Christmas lit booths with sparkling colors dancing across the waters will warm the season chills and thrill patrons alike.
One dollar from every $5.00 admission is donated to the non-profit veteran charity, American Healing Arts Foundation with a second dollar donated to the Scottsdale Chamber of Commerce. The Scottsdale Chamber is also hosting the wine tasting event. Hours are 10am to 8pm, Friday and Saturday, 10am to 5pm Sunday. There is a free trolley shuttle service running throughout the Downtown Scottsdale area.
Because Thunderbird Artists' reputation attracts the stylish, elegant, affluent patron, they will continue their rigorous process of bringing in only the "best of delectable edibles" to satisfy their patrons in the know.
For those interested in participating at this exciting venue to show off their delectable edibles, please call 480-837-5637. The application for this festival is available through Zapp or can be downloaded from our website: http://www.thunderbirdartists.com/festival-applications/
.
Thunderbird Emporium of Scottsdale
Scottsdale Waterfront,
7135 E Camelback Rd, Scottsdale Waterfront (AZ)
10am-8pm (Fri & Sat) 10am-5pm (Sun)