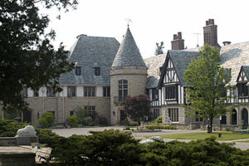 A whole new generation of communication is dawning within the Catholic world.
Bloomfield Hills, Michigan (PRWEB) August 02, 2012
Diligent Management & Consulting Services (DMCS) is pleased to announce that they have been chosen by Guest House Inc. to provide 'Text for Help' and Daily Inspirational text message services nationwide. DMCS is providing select digital marketing including SEO and social media services for Guest House as well.
The 'Text for Help' service is an innovative combination of call center IVR routing, HIPAA compliant mobile phone technologies and text messaging. These remarkable new technologies encourage Catholic Clergy and Religious seeking alcohol and substance addiction help to simply text the keyword, 'GHHEALS' to a short code and receive an immediate telephone call back from a Guest House professional within moments.
Guest House, based in Lake Orion, Michigan, is a 501 (c) 3 non-profit organization that provides addiction treatment for Catholic Priests, Deacons, Seminarians, Brothers and Religious Sisters who suffer from the diseases of alcoholism, substance abuse, and co-occurring disorders. They also have treatment facilities in Rochester, Minnesota, with medical support from the Mayo Clinic, and an affiliate in Mangalore, India. Guest House has been the means for more than 7,600 priests, brothers, sisters, deacons, and seminarians worldwide to be released from the ordeal of active alcoholism and drug dependency and teaches them to maintain sober and productive lives in service to the Church and the planet.
In addition to the Text for Help Program DMCS will also be providing an online text marketing platform that allows Guest House to send spiritual, inspirational and encouragement text messages to thousands of alumni, parishioners, and friends every day. DMCS will maintain their text marketing database and provide 12-step related inspirational messages approved by Guest House.
"A whole new generation of communication is dawning within the Catholic world," says Guest House Vice President Richard Kramer. "From the Vatican on down, the church has spread the word that the New Evangelization will need to deploy the social media, just as the church experienced the communication revolution brought on by the arrival the Gutenberg printing press centuries ago, said Kramer." "It is nice to have a firm like Diligent Management to help us to roll out messaging and other social media in a cost effective way. Not only do they understand social media, they get the 12 step messaging. It is a powerful and effective outreach platform for us".
Tom Cahillane, President of DMCS commented that he's thrilled Guest House is working on these developments in collaboration with DMCS. "Guest House is the oldest and best-respected treatment facility helping rehabilitate Catholic Clergy and religious with drug addictions and alcoholism. It makes me proud to be a small part of their ongoing development into the digital age."
About Diligent Management and Consulting Services
Established in 2008 Diligent Management and Consulting Services offers strategic organic search engine optimization campaigns for drug alcohol recovery services looking to grow their online presence. DMCS is a digital marketing agency specializing in helping drug and alcohol addiction treatment centers integrate and leverage marketing activity by way of the internet, call centers, and text marketing.
Based in Bloomfield Hills, Michigan, DMCS specializes in substance abuse marketing. They offer Social Media, SEO, Internet marketing services, link building campaigns, and text marketing. To learn more about DMCS, or to contact them for a free consultation for internet marketing solutions, visit http://www.soberadvertising.com or call them at 248.962.3627.
###