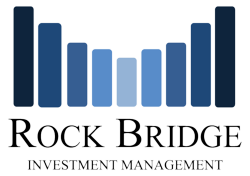 McKinney, Texas (PRWEB) August 07, 2012
Historically, it was thought that only large companies were able to form their own captives. However, due to changes in the Internal Revenue Code, many smaller businesses have been able to take advantage of captives as a way to fund and manage risk. The type of captive insurance company that is most applicable to small and mid-size firms is the 831(b) captive, also known as a "micro-captive." The term 831(b) refers to the section of the Internal Revenue Code that applies to small property and casualty insurance companies writing annual premiums less than $1.2 million.
Captives have long been used as an alternative to conventional insurance by large corporations electing to retain or self-insure risk. More recently, captives have been used to insure risk not covered by conventional insurance policies, such as: deductibles, policy exclusions, coverage that is unavailable or exceedingly expensive in the conventional market, or other risk segments that are retained or otherwise self-insured by a business. Retained risk can be converted into tax-deductible premiums which are paid into a micro-captive. The retained risk can now be addressed through the pre-tax fund, which will be almost twice the amount that would have been established without the use of a captive. In the event that little or no claims materialize, the captive will generate a substantial tax advantaged nest egg to use as coverage funding for future business risks, or as distributions to business owners, family members or key executives at favorable tax rates. The premiums that have been successfully deducted can later be taken as qualified dividends and taxed at 15%.
Besides the potential income tax savings, other benefits of a micro-captive include:

Direct access to reinsurance
Control over insurance coverage
Golden handcuffs for key employees
Manage excessive compensation as defined by IRS guidelines
Creditor protection
Wealth transfer (gift & estate)
Creation of a family estate planning bank
Creation of a profit center
Business succession planning
Good candidates generally meet two or more of the following criteria:

Preferably a closely held privately owned business, but can be a public company
Profitable operations, with taxable income exceeding $500,000
$100,000 of commercially placed property and casualty premiums and/or
50 or more employees.
In order for a captive to become a viable option, actuaries and underwriters must be able to quantify at least $200,000 or more in risk-premiums from the parent company's business operations. In short, the parent company must be large enough, to generate enough risk premiums to make the cost/ benefit potential of a captive feasible.
Rock Bridge, LLC's team of professionals can help you and your company analyze the various factors to determine if micro-captive insurance planning can help you save on your insurance costs, increase coverage, reduce income taxes and help with your estate planning for your family.
If you would like additional information, please contact Jim Ferguson, CPA, PFS, CEPA at 214-544-9050.