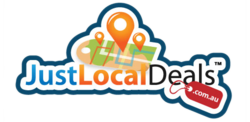 Ultimately it gives these small and community-driven businesses the opportunity to embrace the internet and social media platforms as a sales tool at a low cost.
Macarthur, NSW (PRWEB) August 03, 2012
Group buying has exploded onto the Australian market recently - Australian's love a bargain - the premise is simple, each day hundreds or thousands of hungry consumers check their inboxes or Facebook Account to find out what their "Daily Deals" are.
On any given day, businesses are given the opportunity to promote their business by putting out an incredible offer to the deal website's subscribers. The specials are timed to create urgency and the deal only goes live once a predetermined number of customers buy.
The Group buying concept, popularised by the market leader Groupon, has been around for some time at the national and larger metropolitan area level, typically providing deals that have a mass appeal such as Travel, Beauty and Restaurants, but local merchants who sell everyday products and services have not been given the opportunity to promote deals to their local communities using the very successful Group buying model.
As more customers are choosing to shop online, a new deal website, JustLocalDeals, due to launch in the Macarthur area in the coming weeks has been specially designed to help local businesses improve sales within their communities using online Group buying.
"We firmly believe in supporting local business and we have tailored JustLocalDeals to do exactly that," says Martin Sheridan, founder of the new enterprise.
"I was disheartened to recently read about Camden's Cheri Boutique which has been forced to close due to the number of people shopping elsewhere online – it's this type of business we believe our website can help," says Mr Sheridan.
JustLocalDeals specialises in boosting sales for community shops and businesses – which are missing out on the recent move towards website deal shopping due to the high costs involved.
It will offer any local business, even a one person micro-business, the opportunity to market deals to their local community – allowing the business to concentrate on their market base, reducing advertising and marketing spend.
"We work in the same way as other deal websites in terms of providing unique and irresistible deals – however, unlike most other deals websites who sell products with mass appeal to people with high disposable incomes, we sell everyday products and services that appeal to ordinary families. Another big difference is in our commission structure. Most deals websites take up to 50% commission on deals, forcing the merchant to take a loss. We only take a low flat-rate commission, as little as $1, putting profit back into the hands of local businesses." says Martin.
JustLocalDeals is fully integrated with the most popular social networking platforms, such as Facebook and Twitter, which enables customers to easily spread the word about deals that they or their friends may be interested in - building a loyal customer base for business and potentially doubling or trebling a local business' outreach.
"We carefully select each distribution list for every deal – ensuring it's appropriately targeted to the local community and right audience via email and social media."
"Ultimately it gives these small and community-driven businesses the opportunity to embrace the internet and social media platforms as a sales tool at a low cost," says Mr Sheridan.
Compared to most other deals websites that take full control of the elements of a deal, JustLocalDeals puts the ownership back in the business' hands letting the client take control of what they want to offer and how many vouchers they are willing to sell.
"It's completely free to create a deal – meaning no risk which is really important for businesses, especially small, local enterprises that cannot afford large advertising and marketing campaigns.
"As we want to think local and stay local, we'll also be adding a function to the website where customers can donate to worthy local charities and groups when making their purchase.
"We keep local money circulating in local business areas – ultimately creating more prosperous communities," says Mr Sheridan.
JustLocalDeals is due to launch in September. Visit http://www.justlocaldeals.com.au to find out more.