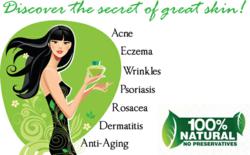 The gay community has supported our company and we're reciprocating by supporting them because we're all just people - aren't we? Some of the nicest people I've ever met are gay and so what?"
Albany, NY (PRWEB) August 01, 2012
In response to the recent controversy surrounding gay marriage and Chick-fil-A President Dan Cathy, GSC Products is offering their support to gays with a 50% discount on all their Greensations products. This unprecedented move is designed to prove that not all corporations are homophobic, while publicly poking a little fun at the issue of gay marriage.
"I think any corporate bigwig that has to publicly dismiss gay marriage might have some gay tendencies himself. Why would a CEO born into big family money even care to make a statement about gay marriage? It just doesn't make any sense, but it seems to have sparked something new in corporate America. We figured there must be a way to show the corporate world just how ridiculous this whole thing is. So we decided to offer a 50% discount to anyone who's willing to use our gay coupon code by proclaiming their support for gays," says Wayne Perry, CEO of GSC Products.
The coupon code is (IMGAY) and so far it's gotten mixed reviews while garnering big sales. Although many groups laugh at the notion of a gay discount, many others are concerned that it sends the wrong message. The Greensations IMGAY coupon code may have controversial implications, but the company's founder says it's only words and that's the whole point.
"So you type the words (I'm Gay) into our shopping cart and that does what? In this case it gets you 50% off, but does it make you gay? And even if you are gay – does that somehow make you bad? In our opinion, it doesn't make you anything except a normal consumer who's 50% richer. Just lighten up America…that's all we want to say. If you didn't have gays, you wouldn't have a lot of art, fashion, movies or music and that's a fact," adds Perry.
Although the Greensations offer may seem like a frivolous attempt to profit from the issue of gay marriage, GSC Products is taking the issue of gay rights seriously. The company has built much of their reputation through the gay community and according to their CEO, they want to give something back in the way of support.
"Yeah we're making fun of the Chick-fil-A thing and we're getting publicity at the same time, but our company is truly indebted to the gay community because they control the lucrative Hollywood makeup industry and many of them use our products on set. The gay community has supported our company and we're reciprocating by supporting them because we're all just people - aren't we? Some of the nicest people I've ever met are gay and so what?" says Perry.
For more information about GSC Products and Greensations, visit their official website at http://www.Greensations.com.