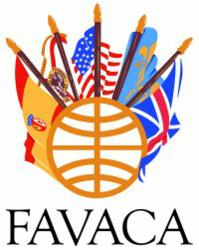 FAVACA would like to honor these outstanding volunteers for their incredible dedication, care and commitment toward the betterment of life in the Caribbean.
Washington, D.C (PRWEB) August 01, 2012
FAVACA is proud to announce that two of its volunteers – Hugo Cardona (Colombia) and Magaline Goman (Haiti) – were honored at the 2012 VEGA Diaspora Volunteer Service Awards on July 26, 2012. The Florida Association for Volunteer Action in the Caribbean and the Americas (FAVACA) has been a member of the Volunteers in Economic Growth Alliance (VEGA), a consortium of 18 nonprofit organizations that source volunteers to train on economic growth topics, since its inception. For the last 30 years, FAVACA has worked with diaspora communities to help develop impactful projects and successfully scale their efforts in their countries of origin. The Diaspora Volunteer Service Awards recognize the incredible work being done by diaspora volunteers around the world.
Hugo Cardona said, "Having time to volunteer is one of the great benefits of his retirement." He served in several assignments in Colombia organized by the (FAVACA). Most recently Cardona taught the Colombian Institute for Family Welfare best practices in proposal development, fund management, and donor relations. As a result, the Institute was able to raise $40,000 in additional funds for their vital services to help underprivileged children throughout Colombia.
Magaline Goman trained 20 managers in the hotel industry and 24 students at the hotel school in her home country of Haiti. Many of Goman's recommendations, including daily departmental meetings, increased employee accountability, methods to motivated employees and Standard Operations Procedure Manuals for each department, have already been implemented. Goman's valuable training is helping the Karibe hotel and others in the Haitian hotel industry create a first class operation and a strong culture of unparalleled service delivery.
FAVACA would like to honor these outstanding volunteers for their incredible dedication, care and commitment toward the betterment of life in the Caribbean. Their time and efforts are truly appreciated by FAVACA and all those they have served.
About FAVACA:
FAVACA is a private nonprofit organization formed in 1982 by Florida Governor (now former U.S. Senator) Bob Graham with public and private leaders and enjoys statutory authority under Section 288.0251 Florida Statutes. FAVACA conducts training and technical assistance in education, health, agriculture, business, disaster mitigation, environmental preservation and capacity building. For further information on FAVACA and how to get involved, please contact us at favaca(at)favaca(dot)org or visit our website at http://www.favaca.org or Follow Favaca on Facebook (facebook.com/FAVACA) or Twitter (twitter.com/favaca_org)
This Press Release was issued pro-bono by Bochika, a Miami-based 501c3 organization, as part of Bochika's mission to support and empower organizations engaged in participatory sustainable economic, agricultural and social development programs that benefit marginalized and impoverished communities in Latin America and the Caribbean. To learn more, please visit Bochika, http://www.bochika.org.