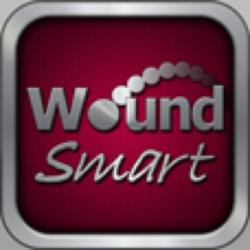 WoundSmart® allows the documentation of a wound on a daily weekly , or monthly basis, while maintaining the complete story of a wound safely and securely on your iPhone or iPad.
New York, NY (PRWEB) August 07, 2012
WoundSmart® brings a complete documentation program to the wound care professional's iPhone and iPad . A market study was performed to estimate the treatment costs and the costs of hospitals stays for patients who developed ulcers during hospitalization. These costs were estimated to be as much as $6 billion a year. In elderly populations and in those who are institutionalized, wounds whether, pressure related, diabetic, surgical are one of the most costly and challenging diseases to treat.
These wounds add an estimated burden of over $1 billion of expenditures and an additional 2.2 million Medicare hospital days to the United States healthcare system. It has been shown that the cost of treatment is runs into the tens of thousands per wound, depending on the stage, etiology of the wound as well as time to intervention.
Woundsmart® is not a watered down photography program, but a fully functional documentation suite that can create in minutes at the patients bedside, in the field or the office, a completely documented wound encounter. A wound professional can now keep a patients demographic, significant wound history, wound specific lab tests, cultures and radiographic literally at their fingertips savings both time and money for an already over taxed healthcare system. This translates ultimately into better care and preferred outcomes for the patient.
Harnessing the simplicity of the native iPhone interface anyone can now fully document a wound , which allows for better care, decreased liability and increased interdisciplinary communication, using WoundSmart® ability to send either an individual patient encounter or the complete wound history to colleagues, consultants as well incorporating it into office based Electronic Medical Records.
In addition to WoundSmart® documentation capability it also incorporates a reference section with important wound care information, and classifications to help standardize communication and continuity of care within this multidisciplanary health issue.
The ability to document a wound and follow its progress and communicate between a patients team of caregivers is paramount in the battle against wounds and has until now been an elusive and challenging goal. The iOS and WoundSmart® closes that gap.
Created by Dr. Alec Hochstein the "iPodiatrist" in consultation with noted woundcare specialists, radiologists and iOS interface experts WoundSmart® was developed for all those involved in the battle against wounds, Nurses, Plastic, General, Vascular, Orthopedic, Podiatric Surgeons, Resident physicians, and Physician Assistants.
WoundSmart® allows the documentation of a wound on a daily weekly , or monthly basis, while maintaining the complete story of a wound safely and securely on your iPhone. The user can maintain record of the wounds progress from size, depth as well as all wound and peri-wound characteristics, grade, drainage, wound procedures, interventions, signs of infection, laboratory values, radiographic findings, in addition to pictorial documentation.
The WoundSmart® interface will literally save the wound professional hours of documentation a week while increasing quality of documentation, which will both afford professionals more time to care for their patients while increasing the satisfaction of those patients.
If you are going to take care of wounds you need to be smart….WoundSmart®
WoundSmart® is not only a financially smart alternative for the Wound care professionals that brings a documentation program that would otherwise cost hundreds of dollars to gain the same if not less level of documentation…but more importantly it is the smart choice that will save time, and not cost and arm or leg…..rather it will save them. See it in action here