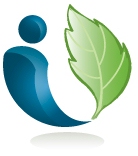 "The way senior living sales are handled and generated is changing and we are helping businesses adapt."
(PRWEB) August 01, 2012
The baby boomer retirement and senior living website LivingSenior.com announced their partnership with health insurance giant eHealth this week. This partnership comes on the heels of LivingSenior expanding their quality leads department and seeing increased growth due to their theme of the week content change. In addition to the site offering extensive information on senior and retirement living as well as regular blogs and a resource known as the Senior Center, the site also offers senior living related businesses the option to sign up for a quality leads service.
In a recent marketing and management meeting, James Connolly had the following to say regarding the partnership and the long-term lead goals of LivingSenior.com. "The face of senior living is changing with the increase of baby boomers hitting retirement age. The change is effecting the way assisted living communities operate and the services they offer to the senior community. The communities are not the only area being effected by this change. The change is also being felt throughout the senior living businesses and service industries. The way senior living sales are handled and generated is changing and we are helping businesses adapt. We are offering quality, qualified leads to senior services and sales professionals with new methods that many other lead services are not offering. That is what makes LivingSenior unique and that is why we partnered with eHealth."
Medicare insurance has often been discussed as one of the most complicated government health insurance coverages. Many people have a difficult time understanding the coverage and how to go about obtaining the right Medicare coverage. The partnership with eHealth is designed to bring two sides of the same stick together. The side that has questions and needs to know what choices are the right ones for their situation and the side that has the qualified answers and the way to follow those answers with the right coverage options for individuals. This partnership is not only a partnership for the two companies involved, but it is also a partnership that could lead qualified individuals down the path to the quality coverage they deserve.
For more information on Medicare or the eHealth partnership, visit LivingSenior on Facebook or through their Senior Center.