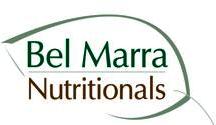 Natural sleep aids may decrease the discomfort due to the intensity of the demands at work and unless a form of relaxation is identified, an individual's mental health may suffer.
Toronto, ON (PRWEB) August 03, 2012
Bel Marra Health, well known for offering high-quality, specially formulated vitamins and nutritional supplements, supports a recent new study that shows how lack of sleep has a direct connection with cardiovascular issues.
According to a recent study published in the Journal of Applied Physiology, the lack of sleep due to stress may not only result in poor mental health but also result in cardiovascular problems.
The research study conducted by investigators of Michigan Technological University involved the application of 24-hour sleep deprivation to approximately 28 young individuals, of which 14 were men and 14 were women. The study was conducted in order to determine the impact of stress to cardiovascular disease. The researchers hypothesized that sleep deprivation directly affects mental health, which in turn may affect the heart health of the individuals. The heart health of the study participants was monitored in terms of blood pressure, heart rate, and reactivity of specific nerves after the experimental period of sleep deprivation. As control, another study group that received normal sleep was examined for the same parameters.
The results of the study showed that the heart rate of the subjects without sleep for 24 hours was higher as compared to the control sleep group. This observation suggested that stress, as represented by sleep deprivation and poor mental health, negatively affects the cardiovascular system. The results also suggest the importance of natural sleep aids in alleviating stress and in preventing the deterioration of mental health.
The study also showed that no differences were observed between the male and female study participants who were subjected to stress, suggesting that sleep deprivation and stress may have the same impact on both genders. This observation also suggested that the application of natural sleep aids may be equally effective to men and women who experience high levels of stress and find difficulty in getting enough sleep at night. It is possible that the use of natural sleep aids may decrease the impact of stress from work and prevent the deterioration of one's mental health.
Spokesperson for Bel Marra Health Dr. Victor Marchione says, "The information generated from this sleep deprivation study on the cardiovascular system may be helpful in the design of treatment schemes for individuals experiencing difficulty in sleeping. Natural sleep aids may decrease the discomfort due to the intensity of the demands at work and unless a form of relaxation is identified, an individual's mental health may suffer." The study showed that even a 24-hour period of sleep deprivation can immediately result in a change in the heart rate and thus it may be alarming to find out the extent of damage stress may impart on one's heart and mental health.
CEO of Bel Marra Health Jim Chiang says, "Sleep is often considered as a time to rest and recharge the body for the next work day, yet it is also important to realize that this nocturnal activity may also influence the quality of mental health and cardiovascular condition of an individual. Natural sleep aids were designed to improve the quality of sleep each night, in the hope of helping the body to repair tissues and replenish proteins and other essential molecules of the body."
(SOURCE: "Journal of Applied Physiology", Total Sleep Deprivation Alters Cardiovascular Reactivity to Acute Stressors in Humans, May 2012)
Bel Marra Health, the maker of Heart Rescue, offers high-quality vitamins and nutritional supplements in formulations designed to address specific health concerns. All ingredients are backed with scientific evidence. Every product is tested for safety, quality, and purity at every stage of the manufacturing process. Furthermore, Bel Marra Health products are produced only in federally approved facilities, going that extra mile to ensure our health conscious customers are getting top quality products. For more information on Bel Marra Nutritionals visit http://www.belmarrahealth.com or call 1-866-531-0466.
Bel Marra Nutritionals, Inc.
100-7000 Pine Valley
Woodbridge, ON L4L 4Y8
pr(at)belmarrahealth(dot)com
866-531-0466
http://www.belmarrahealth.com