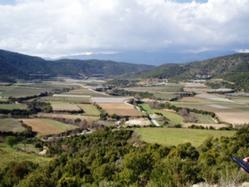 Geography Sciences @ ScienceAlerts.com
Bad Honnef, Germany (PRWEB) August 02, 2012
ScienceAlerts.com is an Geography Sciences Social Network to discover and share scholarly content in in the basic and applied sciences of agriculture, biology, environment, forestry, geography and health. Up to now, 20,951 members have signed up and have actively contributed 963,157 posts to the site. The latest additions to the site are aggregated on the frontpage as well as in a ScienceAlerts RSS Feed. The new Geography Sciences category currently features 66,773 stories exclusively selected from 424 scientific geography publishing sources.
ScienceAlerts.com's Geography Sciences Category covers the physical characteristics of the earth including its surface features, and the distribution of life on earth. It currently contains 66,773 stories selected from 424 scholarly geography sciences journals. This category also provides a Geography Sciences RSS feed which is one of the best and most popular ways of staying up to date with the latest news in this science discipline. One of the latest articles incorporates spatial dynamics and temporal dependency in land use change models. It formulates an empirical discrete land use model within a spatially explicit economic structural framework for land use change decisions, using the City of Austin parcel-level land use database. The estimation results indicate that proximity to highways and other roadways, distance from floodplains, parcel location in the context of existing development, and distance from schools are important determinants of land use. The authors suggest that major highways may not only physically partition regions, but may also act as social barriers for didactic interactions among individuals. Another newly included article investigates factors governing the distribution and fish-community associations of the round goby (Neogobius melanostomus) in Michigan tributaries of the Laurentian Great Lakes. Round goby sites were larger, had lower channel slopes, less large wood, and less canopy cover than round non-gobyt sites, suggesting that these attributes may promote round goby establishment. The authors' results indicate that round goby are widespread in eastern Michigan tributaries to the Great Lakes, present in streams with a range of physical habitat characteristics, and that this presence is associated with certain fish species. Mottled sculpin, cyprinids, brook stickleback, white sucker and rainbow trout were associated with goby absence while centrarchids, percids, yellow bullhead, and mud minnow were associated round goby presence. The category also features an article analyzing the 3-D lithospheric structure and regional/residual Bouguer anomalies in the Arabia–Eurasia collision (Iran). The authors' results indicate that Moho depth varies from 42 km at the Mesopotamian–Persian Gulf foreland basin to 6 km below the High Zagros. The lithosphere is thicker beneath the foreland basin (2 km) and thinner underneath the High Zagros and Central Iran (14 km).
ScienceAlerts.com's review process is partly automated and partly manual to rigorously ensure that only relevant content is featured on the site. Since new science content is discovered in real-time, the delay between original publication and appearance at ScienceAlerts.com is usually only minutes. ScienceAlerts.com includes a search feature to retrieve specific titles or keywords from its' database. In addition, it suggests up to ten related articles for each article selected. The site also maintains the new Twitter account @Science_Alerts.