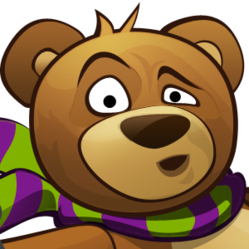 (PRWEB) August 02, 2012
A New games tab is available on the games portal now. With this visitors will always be well informed in the course of game releases. All new titles are listed on this page for players' convenience.
A News tab has been added to the website so that players all over the world would be able to subscribe to the free newsletter, and keep abreast of recent updates: new game releases, weekly game reviews, info on contests, promos, and other exciting facts.
The website design has also been altered. The layout of the pages has changed and become more apt to catching one's eye. Improvements have been made and successfully tested aimed at expanding functionality and navigation.
GamesPub Ltd. warmly welcomes all free online and downloadable game lovers to join its on social networks: Facebook, Twitter and Google+ to discuss games, check out updates, and fresh game releases.
About GamesPub Ltd:
GamesPub Ltd is a fast-developing publisher of free casual games. The company is specifically devoted to providing online and downloadable full version games for free and at the same time is open to collaboration with other game developers and publishers. Casual games on the company's website are notable for addicting gameplay, colorful graphics, and unique features. They are free and safe to play.