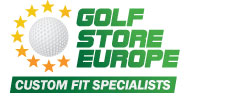 "We've seen a great deal of interest in our specialist golf products from both members and visitors to the North West Golf Club" - Golf Store Europe representative
(PRWEB UK) 1 August 2012
Total Golf, which is a leading retailer of professional golf equipment in Europe, will be incorporating more clubs and apparel into its collection and the team behind the shop have stated that they will choose which items to run based on consumer trends from its physical store and its website, golfstoreeurope.com.
A representative from the Total Golf outlet has the following to say about the decision to add more lines to its collection.
"We've seen a great deal of interest in our specialist golf products from both members and visitors to the North West Golf Club and were looking at ways to improve their experience of the store even further," he explains. "We have been working closely with a huge range of suppliers and felt we had reached the stage at which we can justify ordering in more stock to cater for the
growing needs of both our new and loyal customers."
Total Golf continues to offer honest, unbiased advice to golfers and prides itself on its exceptional levels of customer service. Visit the store for more information.
GolfStoreEurope is Europe's leading provider of specialist golf equipment. Based in Ireland and boasting stores up and down the country, the retailer also gives customers the opportunity to order an array of top golf accessories on the web – head over to golfstoreeurope.com and check out the ever-expanding range of products now available at the click of a button. The staff at the company emanate a clear passion for the sport and so are able to cater for both amateur and professional golfers alike.