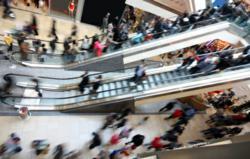 Now however, the variety of price comparison websites is growing.
Basingstoke, UK (PRWEB UK) 1 August 2012
As Britain struggles on with the recession, the growing trend of price comparison sites is moving from car insurance and utilities into other areas. Books, DVD's, marketing, solar energy, legal services, accountancy and many more areas that businesses and consumers spend time getting prices for. Marketing Quotes has noticed that the realm of price comparison is growing as people want to reduce their household and business costs by shopping around and saving money where possible.
Anne Richards (who works at Marketing Quotes) commented 'we started the business around 10 years ago, and companies like confused.com were up and running and growing. Now however, the variety of price comparison websites is growing. Accountancy is a big one, as all businesses need accountants, and the costs vary considerably. Marketing services such as website design and telemarketing area also big areas, as all businesses need marketing support of some sort, and we have noticed many competitors spring up over the last few years to ourselves.'
Looking at the economic trend and the recent dip caused by the 2012 Olympics, the economy is going to remain slow for some time to come, so price comparison websites may well find that there is an upturn in people looking to save money.
Marcel Blackburn (who also works at Marketing Quotes) added 'I think one of the downsides of price comparison, is that it makes people more price conscious rather than quality or service. Smaller companies may do well, as they have lower costs and can compete well on price (such as builders or accountants), but larger companies (that have higher prices) may well find the next few months and years slow going.'
About Marketing Quotes - Marketing Quotes is a free service to UK businesses to help get free quotes and advice from local marketing companies and PR agencies that know their industry.