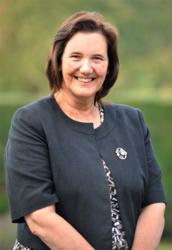 These (Honorary Awards) recognise notable contributions to the educational or cultural well-being of society, in business, industry, commerce or enterprise, for academic distinction, for public or community service or an exceptional contribution to UCS
(PRWEB UK) 1 August 2012
Recognising the achievements of each individual within their field, Honorary Awards will be presented to ten accomplished individuals during formal ceremonies held across Suffolk and Great Yarmouth celebrating the successes of over 2,000 graduating students from University Campus Suffolk (UCS).
Honorary Graduates include:
Michael Murpurgo, OBE, best-selling children's author of the critically acclaimed novel War Horse subsequently adapted for stage and film, and over 130 other books including Private Peaceful, The Butterfly Lion and Kensuke's Kingdom.
Liz Calder, founding director of Bloomsbury Publishing, where she launched the Harry Potter series along with Booker winners Margaret Atwood and Michael Ondaatje and Nobel literature laureate Nadine Gordimer.
Simon Barnes, chief sportswriter for The Times and weekly columnist on wildlife, writing for the paper since 1982. He has also worked as a sports columnist on GQ magazine and The Spectator, and as a journalist for The Times has won numerous awards.
John Burton, co-founder of the non-profit environmental organisation World Land Trust who has worked across many high profile international environmental organisations for the last 30 years including Friends of the Earth and regular columnist with New Scientist and assistant editor of Animals magazine (now BBC Wildlife Magazine).
Dame Stephanie Shirley, a pioneer of the computer industry in the UK paying particular attention to the loss to industry of women software specialists where she transferred a quarter of the company to the staff at no cost to anyone but her so that there were 70 millionaires. As an ardent philanthropist, Dame Stephanie has given away over £60m and since 2000 has focussed on funding medical research into the causes of autism.
David Lloyd Gledhill, Chief Executive of Hutchison Ports UK, owners and operators of the Port of Felixstowe, Harwich and London Thamesport, a business with over 3,000 employees.
Honorary Fellows include:
Elena Baltacha, one of the most accomplished British female tennis players of her generation and part of Team GB for the London 2012 Olympic Games.
Gwen Parsons, Principal of Lowestoft College from 2002 until her retirement in 2010 and an early pioneer of University Campus Suffolk.
Sarah Meelan, Director of Human Resources at UCS from September 2006 until June 2012 and until recently, an Independent Member of the Ipswich Borough Council Standards Committee.
Erica Tower, Director of Partnerships at UEA whilst working with Suffolk College in the development of University Campus Suffolk.
Christine Dobson, Director of Academic Development at UCS, said: "We are extremely pleased to be honouring such leading figures in their fields. UCS honour individuals in recognition of their outstanding achievement or distinction by the conferment of an honorary degrees and honorary fellowships. The honorary degree is a joint award of the Universities of East Anglia and Essex and is entitled 'Doctor of the University (UEA and Essex)'. These recognise notable contributions to the educational or cultural well-being of society, in business, industry, commerce or enterprise, for academic distinction, for public or community service or an exceptional contribution to UCS".
The Honorary Awards will be presented during formal ceremonies to take place between 29 September and 25 October 2012.