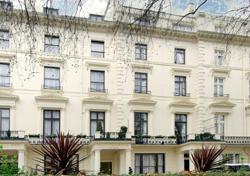 (PRWEB UK) 4 August 2012
Shaftesbury Group of Hotels, which is acclaimed for offering luxurious accommodation in London City at the most reasonable rates, now promises most economic stay packages to woo visitors. The series of special privileges that the hotel chain is offering are applicable on all properties under its umbrella which simply means you are getting the scopes to enjoy some pampering extras along with supreme level of comfort and luxury in any of the London Premier Hotels under The Shaftesbury Hotels Collection.
By choosing any of the Shaftesbury hotels as your London 'home' this season, you can now enjoy the following privileges:

Last night free on 5-night stay: You can now enjoy last night of your stay absolutely for free by booking a room for 5 nights.
Book now, Pay later offer: The Shaftesbury Hotels are now giving visitors an opportunity to book rooms without paying any advance. If you avail this offer your credit card will be used to guarantee your booking. You can make full payment after checking in at the hotel of your choice.
Advance Purchase Offer: you can now curtail your cost of staying at any hotel under the Shaftesbury Hotels Collection by confirming reservation 10 days ahead of the check-in date.
Complimentary unlimited access to broadband internet access inside your room
Complimentary Wi-Fi internet access in all public areas inside the compound of your hotel
Complimentary access to the Club Lounge of your hotel if you choose to stay at a Club Room
Complimentary breakfast service if you book rooms at a Shaftesbury Hotel either through the official website of the Shaftesbury Group of Hotels or by calling its central reservation desk. To book online, you can log on to http://www.shaftesburyhotels.com, official website for the Shaftesbury Group of Hotels and to contact the reservation desk, you can dial at +44 (0) 20 7745 1212. You may also send email at info(at)shaftesburyhotels(dot)com.
Apart from these pampering extras along with regular services, the properties under The Shaftesbury Collection are also ideal places to stay in London for their strategic locations. If you are planning to make a trip to London during the Olympics, the Shaftesbury Hotels are perfect options to choose from. All the properties under the Shaftesbury banner provide straight connection to the different game venues of the Olympics. Stratford, the Olympic Park for this edition of the event, can be reached from any Shaftesbury hotel by a single ride. Paddington area in Central London houses several Shaftesbury Hotels and they are perfect options since they all are within proximity of the Paddington underground railway terminus from where you can take a train to Stratford and reach there in 35 minutes.
Other than the Olympics, some other spectacular events are also attracting crowds at London right now and some of the Shaftesbury Hotels are offering easy accesses to the venues. Shaftesbury Premier London Kensington, a gorgeous property in the heart of Kensington area offers easy access to the Royal Albert Hall, the venue for BBC Proms 2012.
BBC Proms 2012, which has started on July 13 and would continue till September 8, is a classical music festival and is considered as world's greatest. This time the BBC Proms is being more spectacular since it is a part of the London Olympics and Paralympics.
Shaftesbury Premier London Piccadilly, the grand property at the bustling Piccadilly Circus area is an ideal accommodation option for reaching Lyric Theatre, the venue for The Tiger Who came to Tea in London. This is a fun-filled event designed especially for the kids. Based on Judith Kerr's award winning book, The Tiger Who Came To Tea in London is an event packed with music, magic and other forms of entertainment.
Olympic Torch Relay is another great event that you can be a part of if you are in London between July 21 and July 27. After travelling entire UK for over 2 months, the Olympic Torch will reach London on July 21 and will travel through Central London and go by major attractions in the city such as Hyde Park, St Paul's Cathedral, Trafalgar Square and Buckingham Palace. Shaftesbury Premier London Hyde Park is a perfect accommodation option for you since it is just a few steps away from the Hyde Park.