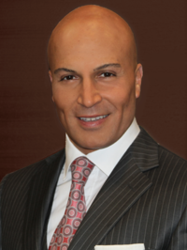 I am truly honored to be selected as a delegate to the Republican National Convention
New York, NY (PRWEB) August 01, 2012
John Thomas Financial CEO Thomas Belesis has been named a Delegate to the 2012 Republican National Convention.
Belesis, who serves as Co-Chairman for the New York State Republican Finance Committee, was elected on July 27, 2012 and will serve at the Republican National Convention in Tampa Bay, Fl. where the party will officially nominate a Republican presidential candidate. Earlier this year, he received the Chairman's Honor Roll Recognition from the New York State Republican Committee for his "steadfast commitment to the principles of the Republican Party and selfless support for Republican ideals."
In 2009, Mr. Belesis was named "Bronx GOP Man of the Year" by former New York City Mayor Rudy Giuliani and in 2011 the Businessman of the Year Award from the New York Republican County Committee.
Belesis serves as Vice President and Chairman of the Board of the Global Millennium Development Foundation (GMDF). He also regularly collaborates with world leaders on global energy and sustainability issues as a member of the Board of Trustees of the New York Institute of Energy and Water and an Executive Board Member of the World Energy Forum.
"I am truly honored to be selected as a delegate to the Republican National Convention," said Belesis. "As the son of Greek immigrants I believe my appointment is a testament to the unlimited opportunities available to everyone in our country. The 2012 Presidential Election is one of utmost importance. Voters will choose between an incumbent who seeks to divide us, and who believes that prosperity for some has to come at a cost to others, or a candidate who believes all Americans can achieve greater prosperity by lifting all of us together. In order to fulfill our role as the leader of the free world, we need a President who will help create prosperity for all Americans, and I am proud to serve the Republican Party at a time that is so crucial to our nation's future."
For timely insights, news, and commentary on economics and financial markets, visit the JTF Blog or join the John Thomas Financial community on Twitter and Facebook.
About John Thomas Financial
John Thomas Financial, a member of FINRA and SIPC, is an independent broker-dealer and investment banking firm headquartered in New York City's Wall Street district. Emphasizing a client-centric approach to managing all aspects of its business, John Thomas Financial and its affiliates offer a full complement of retail brokerage, private wealth management, and corporate advisory services tailored to the unique needs of its clients. The firm publishes the Fiscal Liquidity Index, a unique daily indicator that looks at government spending and its impact on the financial markets, as well as The John Thomas Financial Economic Outlook, a research report analyzing consumer sentiment, market outlook, credit cycles and dozens of other market influences. For more information on the firm, please visit: http://www.johnthomasfinancial.com .