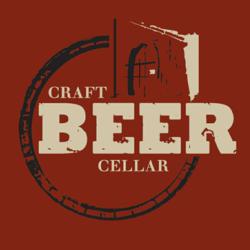 Belmont, MA (PRWEB) August 02, 2012
Craft Beer Cellar has announced that in deciding to expand what we once called the "little beer store", they have realized the most successful way to accomplish this is by franchising Craft Beer Cellar. "We are deeply committed to retail Craft Beer access and education, across New England and the United States" said founder Suzanne Schalow. In making this change, the company has officially moved over to Craft Beer Cellar's new mantra and path - "no crap beer", which is their new web address, and where consumers can find every store in their family, including updated inventories.
Craft Beer Cellar's immediate goal is to open three stores by the end of 2013, with the initial focus being on Lowell, Swampscott, Chelsea, and Needham, Massachusetts. Thereafter, they plan to concentrate on the remainder of New England. "We will work very hard with our current distributors to ensure that access and product availability is as good as it is right here on Leonard Street, and we'll do so by being the same great partners we've been since the day we opened our doors", stated Schalow.
Craft Beer Cellar began exploring how to grow and expand, only months after opening, still having no real idea of the impact the company would have (and continue to have) on the people who walked through our doors. After their first year, they knew that, personally, opening even one or two more stores could take years, given the very hands-on nature of the company's mission. Franchising allows them to accelerate their quest to continue to educate and honor the Craft Beer consumer.
About Craft Beer Cellar
Craft Beer Cellar was founded in 2010 by Kate Baker and Suzanne Schalow with a passion, drive, and commitment to continuing the development and growth of the Craft Beer Segment, by focusing on beers that have taste, excitement, and a great story. In addition, they are also dedicated to beer education and hospitality. Suzanne stated "We pride ourselves on creating an experience for both novice and extraordinary Beer Geeks alike, in our retail 'bottle' shop, and have proudly become Boston's favorite retail Craft Beer destination; an honor we take very seriously."