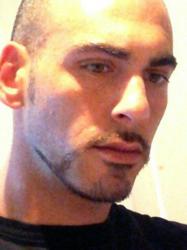 It is well worth speaking to those in the know, some of the best advice and consultancy for businesses can come from established digital agencies such as KD Web who started all the way back in 1996.
London, UK (PRWEB UK) 2 August 2012
Google has made its presence further known within the social media market with the aid of its newly acquired social media management firm 'Wildfire Interactive'.
Google announced that the Wildfire team, led by Victoria Ransom and Alain Chuard, are to join the Mountain View company, bringing with them combined expertise in managing content, ads, and promotions across Google+, Twitter, Facebook, Pinterest, YouTube, and LinkedIn.
Ransom and Chuard wrote; "We truly could not think of a more perfect home for Wildfire. Over time, the combined efforts of Google and Wildfire will lead to a better management of digital marketing".
Wildfire will operate as usual. The terms of the agreement were not inevitably disclosed, though the Wall Street Journal estimated the acquisition to have been worth some $250 million (£160 million).
Google has been working hard to remain in the social media game, providing services like Google Analytics to help businesses with their SEO (Search Engine Optimisation), Pay-Per-Click, measure social sites' contributions, as well as ad feeds, social and mobile apps, and its DoubleClick platform, which allows clients to run and measure ads across the major social networking sites.
With the addition of Wildfire, Google aims to create new opportunities of engagement from a social and business perspective, and to continue providing its seamless, more relevant search solutions for people and businesses everywhere.
Since its launch four years ago, Wildfire has worked with businesses including Virgin, Cirque du Soleil, Gilt Group, and Spotify, helping to manage their social efforts.
"It's a platform for brands to manage their pages, apps, tweets, videos, sponsorships, ads, promotions and more, all in one place," Miller said on the company blog.
The benefits of Google's new acquisition Wildfire along with its current list of networking possibilities and indexing coverage, could bring a wealth of opportunity to people and companies alike. It is well worth speaking to those in the know, some of the best advice and consultancy for businesses can come from established SEO Companies such as London Digital Agency, KD Web Ltd, who started their web design and internet marketing services company all the way back in 1996 - the same year Google was launched. KD Web has subsequently grown steadily adapting to the continually changing world of internet marketing, social media, information indexing, search engine optimisation and more.
---
The content of this article was written by Nic Cohen Head of SEO at KD Web Ltd.
KD Web are a high-end digital agency, specialising in web design and SEO services, based in Harley Street, London. They are one of the UK's oldest serving web design and SEO Companies in London employing over 25 professional staff and growing. If you are looking for one of the most established SEO Companies in London, KD Web should be your first choice.
KD Web Ltd
SEO London
0845 458 0555