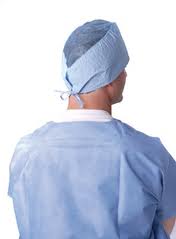 more than 3,500 lawsuits alleging that its ASR hip replacement (multidistrict litigation MDL 2197) and 900 lawsuits alleging that the metal-on-metal Pinnacle hip replacement systems (multidistrict litigation MDL 2244) were defectively designed
San Diego, CA (PRWEB) August 07, 2012
The media spotlight is often a double-edged sword. No one knows this better than Glennie Faulkner. And yet, gossip and rumor-mongering aside, the real story here is being overlooked according to Sean Burke of AttorneyOne.
According to court documents, on July 11th, 2012, a Michigan woman, Glennie Faulkner, filed a lawsuit in Michigan Eastern District Court (case no. 2:2012cv13048) alleging she had to undergo a revision surgery after the failure of her DePuy Pinnacle hip implant. Plaintiff underwent a total hip replacement surgery in July 2003 and the components of the DePuy hip were the Pinnacle Marathon Acetabular Liner, Pinnacle Sector II Acetabular Cup, Apex Hole Eliminator and DePuy S-ROM Femoral Head. After the surgery, according to the lawsuit, Faulkner started suffering complications including severe pain and loss of mobility allegedly caused by device defect. Device failure led to revision surgery in May 2012.
DePuy Orthopeadics, a subsidiary of Johnson & Johnson, is facing more than 3,500 lawsuits alleging that its ASR hip replacement (multidistrict litigation MDL 2197) and 900 lawsuits alleging that the metal-on-metal Pinnacle hip replacement systems (multidistrict litigation MDL 2244) were defectively designed. In August 2010, the DePuy ASR hip replacements were recalled.
AttorneyOne.com, a recognized authority on law, can provide helpful advice and simple solutions including how to get in contact with legal counsel so that, in case of severe adverse events from DePuy Hip Replacement, someone can easily and inexpensively deal with it. As Mr. Burke, director of Media Relations for AttorneyOne.com, added, "What all this information really illustrates is that threat from DePuy Hip Replacement remains. For that reason, our focus should squarely fall on getting the word out and assisting people in finding the right legal assistance."
DePuy Orthopaedics issued a Field Safety Notice in March 2010 after receiving new data from the UK that demonstrated the ASR System had a higher than expected revision rate at 8-9 percent at three years when used with smaller head sizes. On August 24, 2010, there was a voluntary recall of the DePuy ASR total hip system because of new, unpublished data from the UK joint registry indicating the revision rates within 5 years were approximately 13 percent.
AttorneyOne.com has further information on DePuy Hip Replacement lawsuits including how to get in contact with legal counsel.
Headquartered in San Diego, CA Attorney One was founded in 2004 and is not a law firm. They offer a nationwide legal service which helps consumers find the best representation for their legal needs. You can learn more about Attorney One at our website http://www.attorneyone.com. You can also find us on Facebook at http://www.facebook.com/AttorneyOne. Checkout earlier news from us at http://www.prweb.com/releases/2012/8/prweb9745936.htm.