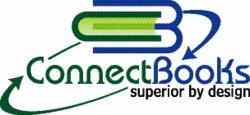 Whether a startup or ongoing business, managing cash flow is critical. Having anytime, anywhere access is essential to managing our cash position.
Chantilly, VA (PRWEB) August 07, 2012
Starting a business can be a scary proposition under the best of circumstances. Many startups are not under the best circumstances in that the loss of a job is often the cause. Take a breath, relax, and consider these six startup business tips as a way to alleviate the fear of starting your own business.
1. Research: Fear often results from the unknown aspects of starting a business. If you're not taking the time to research your business idea and the competition in the market, you're ignoring the critical first step in knocking out startup doubts. Knowledge about your market, your customer base, your competitive advantage, and competition in your niche help you to vet your business concept and business plan. Proper research will result in necessary clarity and enable you to be decisive about the opportunity.
2. Protect Your Idea: Protection of your idea may consist of the following:
● Identify and reserve your website name with a domain registration provider.
● If appropriate, check with the Patent Office to learn about what steps you must take to protect your idea. Take the steps to protect your idea before you officially begin to do business.
● If you haven't yet and it is appropriate, contact a reputable intellectual property attorney to walk you through the process for applying for a patent or registering your trademark.
3. Begin Part-Time: Instead of making the leap from your current job to running your own startup, consider keeping your job for security and start your business on the side. This will help you avoid taking unnecessary risks and it will ease the transition financially. It may also ease the concerns of your spouse.
4. Outsource: To minimize the complexity of your startup, consider outsourcing functions like accounting, payroll, information technology, and public relations for those functions that would be a challenging to you. It is often the overwhelming demands of starting a business that scare off many would-be entrepreneurs. There's simply no need to wear every hat in a business anymore. You might even want to outsource manufacturing, packing and shipping, and sales. Keep your strongest skills and strategic activities (e.g., design, marketing, or customer interaction) in-house.
5. Accept That You May Fail: Come to terms with the fact that the best entrepreneurs fail. But don't let a fear of failure be the reason you don't start your business. If you're smart, you can limit those failures to small battles and learn valuable lessons from each of those failures. Losing minor battles is okay because the key is to win the war! Know that failure is something that's just part of business—as it is in life—and that you can work through those failures on your way to success.
6. Purchase the Best Tools: You will need a cost effective accounting software product to ensure that you maintain a stable financial footing. Consider one of the Sage accounting products:
● Sage 50-U.S. Edition (formerly Sage Peachtree) or
● Sage 50-Canadian Edition (formerly Sage Simply Accounting)
Sage 50-U.S. Edition has an add-on product called ConnectBooks that provides access to your accounting data using Apple or Android smartphones and tablets. The Sage 50-Canadian Edition will soon have similar access (expected in Fall of 2012) to its accounting data supported by ConnectBooks. Mobile access will better equip you to manage cash flow and avoid shortfalls.
Check out this Professional Review.
The Bottom Line:
There are plenty of reasons to justify not starting a business, but none of them are insurmountable. Good solid research, strategic choices in protecting your ideas, managing your time and resources, and a positive attitude toward the inevitable speed bumps along the way—all will put you in good stead to get started with your great business idea. So follow these startup business tips and eliminate the fear.
ABOUT THE COMPANY:
ConnectBooks for Sage 50-U.S. Edition and Sage 50-Canadian Edition are products of IntelleApps, LCC. IntelleApps is a fast growing company with an exclusive focus on developing state-of-art mobile apps for the Apple iOS and Google Android platforms.
IntelleApps is located in Chantilly, VA, USA and is a Sage Development Partner. Sage Corporation is the Creator and Owner of the Sage 50-U.S. Edition and Sage 50-Canadian Edition software products.
The website at http://www.ConnectBooks.com contains a wealth of helpful information including outside reviews, a Demonstration page, four videos, Frequently Asked Questions, and an Online Chat facility.