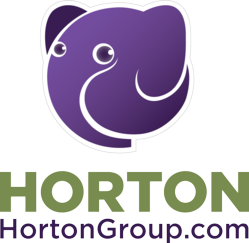 Nashville, TN (PRWEB) August 01, 2012
A number of entries on the HortonGroup.com blog cover the many different ways a business can drive traffic to their websites through social media. Most of these articles reference low cost, online tools businesses can use to measure the impact of social media when building higher conversion rates. The latest entry to the Nashville social media marketing expert's blog gives a short overview of one of those free resources - the new Social Media Reporting tool recently added to Google Analytics. Understanding the tools to measuring social media conversions is an essential part to building value into a website. By learning how sources outside of a website affect traffic, businesses can better understand their audience needs. The article acts as a guide to the Social Media Reporting Tool and explains how businesses can benefit from the information these reports provide.
As explained in the post, the tool has been integrated Google Analytics with Google+ so social media managers can view a variety of statistics and metrics over off-page activity. In addition to each of the following tools is coupled with a short explanation on how it works and what it measures. The new Google Analytics tool provides reports on: Social Visitor Flow, Off-Site Activity-Social Data Hub, Activity Stream, Social Value-At-a-Glance and Assisted vs. Last Interaction Analysis and the Multi-Channel Funnel Report. For the complete article, including suggestions as to how these tools can be best utilized for a business website, visit the Horton Group blog.
One of the best ways of measuring what social media can do for a business's online location is compiling information over real-time user interactions originating from social media sources. The tools offered by Google Analytics are free to use and provide a wealth of knowledge. When properly incorporated into a strategic marketing plan, tools such as there will reveal areas of a website or content that is driving higher amounts of traffic and should receive more attention. Early adoption and integration of web metrics tools will usually give businesses an edge on those who arrive later on the scene. Given that these tools are free, Horton Group believes it is in most businesses best interests to educate themselves on how these tools work sooner than later. For those who may not have the time or resources to learn about the various online tools offering free traffic reports and website metrics, Horton Group has a team of educated analytical experts who can help.
Horton Group can leverage their experience improving a business's online visibility to offer expert consultation on how online tools and reports can be used to make the most of any website, brand or product. Coupled with over 16 years of website design, development and social media management the Nashville marketing company stand as a valuable partner to creating stronger brands, increasing online traffic, pushing more conversions and making more money for businesses all across the nation.
For more information about Horton Group and their catalog of online marketing services contact them at 615-292-8642 or email info(at)hortongroup(dot)com.