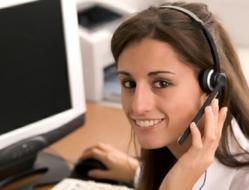 Your company has one of the finest Customer Service Depts. I have ever dealt with. Thumbs up! --Mar Day, Duncraft Customer
Concord, NH (PRWEB) August 02, 2012
At a time when many companies are cutting back on Call Center Services, Duncraft, a leader in wild bird feeding supplies, is expanding theirs. Duncraft Call Center personnel don't just take phone orders. Each one is a fully trained Customer Service Representative, able to give expert advice in every aspect of bird feeding.
Duncraft customers expect and receive excellent service, whether simply placing an order, asking how to stop squirrels from raiding their bird feeders, or asking what is the best food and feeders for certain birds. Duncraft Call Center employees all feed the birds and are fully committed to the hobby. With the ability to exchange ideas and discuss issues with one another, each is well versed in advising on almost every aspect of wild bird feeding. If one person isn't sure of the answer, another will know it. And with an average length of service of over ten years, these employees have heard just about every question a bird lover could ask.
Duncraft realizes the importance of letting their Call Center personnel spend as much time as necessary with each and every customer. No customer is cut short when discussing a problem or deciding what product is best for their needs. And customers frequently write letters to express their appreciation for the excellent service they have received.
Duncraft also realizes the importance of answering incoming calls in a timely manner. Having calls waiting in queue results in frustrated customers or even hang-ups, and that is something Duncraft is determined to control. By adding additional personnel when necessary, rather than trying to make do, Duncraft stays as close as possible to their ideal—to give every customer the complete and prompt attention they expect and deserve.
Duncraft also offers the best guarantee in the business. Customers may return any product purchased from Duncraft for any reason within a period of one year with no questions asked. The customer doesn't have to request a return authorization, the return instructions are printed right on the back of their order confirmation. The product can be used, doesn't have to be packed in the original box, nor are there restocking or other hidden fees. Duncraft customers really appreciate that they can try a product and know their money will be refunded if they are not completely satisfied. With excellent products, a guarantee like that and expert people in their Call Center, Duncraft enjoys an extraordinary number of repeat customers and that is a number they strive to maintain and grow.
Founded in 1952 and located in Concord, New Hampshire, Duncraft's objective is to bring the joy of backyard birding to wild bird lovers all across the country. Mike Dunn, owner and CEO is constantly inventing and searching for innovative ideas in bird feeding—giving bird lovers years of bird feeding enjoyment, success and satisfaction.
Duncraft
102 Fisherville Road
Concord, NH 03303
603-224-0200