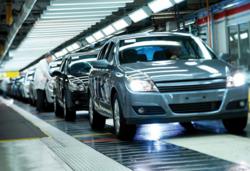 Hong Kong, China (PRWEB UK) 2 August 2012
Bureau Veritas is pleased to announce it has completed the acquisition of Shanghai Davis Testing Technology Co., Ltd., a Chinese company specialized in automotive product testing.
Founded in 2007, Shanghai Davis Testing Technology offers services to suppliers of automotive parts and electronics aimed at assessing and improving product performance and reliability. The company provides safety inspections, design studies, failure analyses, product and material qualifications and testing in its laboratory located in Shanghai. Shanghai Davis Testing Technology has 24 employees and generated revenue of €1.3 million in 2011.
Following the recent acquisition of European Compliance Laboratory (ECL) in Germany, the addition of Shanghai Davis Testing Technology to our portfolio is an opportunity for Bureau Veritas to strengthen its services to the automotive supply chain and to enter this segment in China, the largest worldwide automotive market.

About Bureau Veritas Group
Bureau Veritas is a world leader in conformity assessment and certification services. Created in 1828, the Group has more than 54,000 employees in 940 offices and 340 laboratories located in 140 countries. Bureau Veritas helps its clients to improve their performances by offering services and innovative solutions in order to ensure that their assets, products, infrastructure and processes meet standards and regulations in terms of quality, health and safety, environmental protection and social responsibility.
Bureau Veritas is listed on the Euronext Paris and belongs to the Next 20 (Compartment A, code ISIN FR 0006174348, stock symbol: BVI). http://www.bureauveritas.com