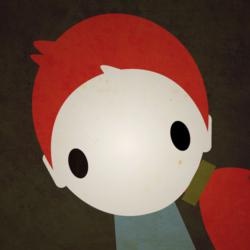 An app that gives a shoulder when you confess your story
(PRWEB) August 03, 2012
Crispy vector graphics combined with a physics based user interface provide a unique reading and writing experience. Each secret or story is written on a 'card' and placed under the protection of the avatar. All avatars in the Confessiondolls community are hanging from a rosary, teasing the reader with a title and keywords of their latest story.
Portait mode:
The personal space of the user, where the electronic archive or diary is located.
Also the Confessiondoll can be customized; hair, skin, dress, shoes and accessory.
Landscape mode:
Browse all avatars within the Confessiondolls community, follow your favorite users, express your affection by liking stories and see how many people go through the same things you go through. Post on Facebook or tweet the stories you want to share with the world.
Features

Beautiful vector graphics
Physics driven user interface
Customizable avatar
Write unlimited confessions, stories and secrets (public)
Password protected archive/diary
Read, like, tweet and share confessions
Full version features

Write private confessions (won't be shared with the community)
Follow users
Additional sort options: popular, favorites, most active
"Tell your darkest secrets resting assured that no one will discover your identity." Apprumors.com