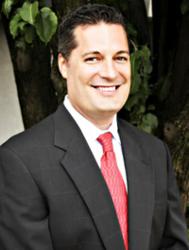 Oklahoma City, OK (PRWEB) August 02, 2012
One of Oklahoma's top legal organizations - known for fighting for the rights of working men and women is now focusing on a project that will place air conditioning units in nearly one-hundred homes across the state of Oklahoma.
Members of the Oklahoma Association for Justice, including Noble McIntyre, an Oklahoma trial lawyer and Senior Partner for the Oklahoma City law firm McIntyre Law, are working together on a project that is sure to make a huge difference in the lives of families throughout their communities. As temperatures peak across the state, so do the number of heat-related illnesses and traumas. It is the mission of these attorneys to combat this number, and to establish a sense of relief for families having to struggle with the heat inside their own homes.
Through generous contributions from these attorneys, air conditioners are being purchased and distributed to households with an immediate need for a cooler environment.
"The Oklahoma Association for Justice is made up of lawyers who live in communities and actively participate in those communities. The opportunity to help those less fortunate in these extreme times is obvious, and our members have, once again, enthusiastically joined together to do their part. Whether it be making sure thousands have a holiday meal at Thanksgiving, giving blood, promoting access to justice, or providing a cool room for those in need, OAJ, through its members, continues to assist others without reservation." - OAJ President Brad Gungoll.
###