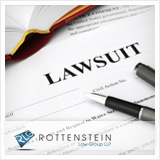 New York, NY (PRWEB) August 06, 2012
By order filed on June 26, 2012, United States District Judge David A. Katz, who is presiding over the consolidated federal civil actions involving the embattled DePuy Orthopaedics ASR hip implant devices (case no. 1:10 md 2197 in the United States District Court for the Northern District of Ohio) established a schedule for bringing the first of the cases to trial, after a case management conference held the day before.
Judge Katz ordered, specifically, that counsel for the plaintiffs and counsel for the defendants are each to "select four ASR revision cases as bellwether trial candidates… on or before August 8, 2012," according to the order. "No cases involving bilateral revisions will be selected as bellwether candidates," the order notes.
In preparation for trial of each bellwether trial candidate, the parties will have until November 1, 2012, to conduct the depositions of the plaintiff, the implanting surgeon, the explanting surgeon, and "one fact witness per side as necessary to determine whether the case should be designated as a bellwether trial candidate case."
By December 1, 2012, the parties must advise the court which of the eight candidates should be chosen for bellwether trials. Trial of a "primary" bellwether case will begin on May 6, 2013, and trial of a secondary bellwether case will begin on July 8, 2013.
Rochelle Rottenstein, principal of the Rottenstein Law Group, implores anyone with a friend or relative who has received a dangerous hip implant or other medical device to reach out to that person and recommend that he or she consult a physician immediately and then speak to a qualified personal injury lawyer. (Attorney advertising. Prior results do not guarantee a similar outcome.)
About THE ROTTENSTEIN LAW GROUP
The Rottenstein Law Group is a New York-based law firm that represents clients nationwide in mass tort actions. The firm was founded by Rochelle Rottenstein, who has more than two decades of experience as a lawyer, to represent clients in consumer product injury, mass tort, and class action lawsuits in a compassionate manner.
Contact:
The Rottenstein Law Group, LLP
Rochelle Rottenstein, Esq.
321 W. 44th Street
Suite 511
New York NY 10036
(212) 933-9500 (office phone)
(212) 933-9980 (facsimile)
rochelle(at)rotlaw.com
http://www.rotlaw.com