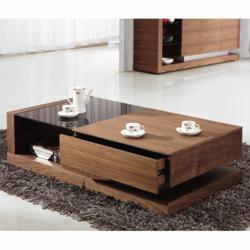 FurnitureInFashion, one of the leading online retail stores in the UK, proudly announced that it has achieved a fantastic start to 2012 with an incredible growth in its revenue and sales.
(PRWEB UK) 4 August 2012
FurnitureInFashion, one of the leading online furniture retail stores in the UK, proudly announced that it has achieved a fantastic start to 2012 with an incredible growth in its revenue and sales. In the first 6 months of 2012, FurnitureInFashion witnessed a rise of around 30% in sales compared to previous year. Asad Shamim, Managing Director of FurnitureInFashion, attributed the fantastic growth and impressive figures to a number of activities including the expansion of manufacturing plant in German based warehouse, deepened relationships with key clients in Iraq, partnership with Malaysian manufacturers, expansion of furniture catalogue and excellent search engine optimization of FurnitureInFashion's website.
Asad Shamim said, "We are extremely pleased with our fantastic accomplishment in 2012 and are continuing our 100% growth trajectory in the next 6 months of 2012. As we look to the end of 2012, we are very eager to harness the full potential of our versatile range of furniture products. We are also expanding our furniture catalogue by increasing the innovative designs and styles. Our ambition is to become the largest and cheapest online retail platform for furniture products locally and globally."
The launch of FurnitureInFashion in 2008 met with resounding success because of its largest furniture catalogue and its online buying convenience. More and more people now prefer online shopping and FurnitureInFashion provides a great platform to shop online along with a free delivery service for the customers in the UK. FurnitureInFashion is also working with a wide network of more than 200 affiliates and drop shippers that has allowed the company to enjoy tremendous growth and great margins.
Asad revealed the power of affiliate marketing and said, "Affiliate marketing is a powerful advertising instrument as it has helped FurnitureInFashion in creating and boosting brand awareness. We are currently working with various affiliates and their efforts today has paid off very well for our company." Talking about the significance of social media Asad said, "FurnitureInFashion has exploited the full potential of social media and is actively operating its Twitter, Facebook and LinkedIn accounts.
Our networks on all three platforms have increased tremendously which has helped us to target specific niche and market."
The website and blog run by FurnitureInFashion have been optimized for search engine by the SEO professionals overseas. FurnitureInFashion outsourced the SEO services which resulted in more affordable SEO packages and lower in house cost. The Search Engine Optimization of FurnitureInFashion.net has helped the website appear higher in the search engine listings. This further helped the company to expand business as more and more customers were able to find FurnitureInFashion's website by using the targeted keywords.
Asad also shared the plans of expanding warehouse located in the UK along with partnerships with different manufacturers. He said, "Our aim is to make this growth consistent with our untiring efforts. We plan to expand our networks with different manufacturers, global clients and online affiliates in order to create brand awareness and compete at the global online retail spectrum."
Mr. Asad further commented, "As a company, we are extremely innovative with fantastic Research and Development facilities, customer service and sales marketing activities. We are constantly seeking ways and concentrating on efforts to improve our products and services. We will be leveraging off our success by aggressively pursuing further opportunities in the online retail industry. The strategic growth initiatives set by FurnitureInFashion will be followed till the end of 2012 to ensure more growth in sales and profits."
About FurnitureInFashion
FurnitureInFashion is an online retail company located in the UK. It supplies over 7000 furniture products from umbrella stands, coffee tables and side lamps to furniture for dining room, living room, bedroom and office. For further information and details, visit: http://www.furnitureinfashion.net