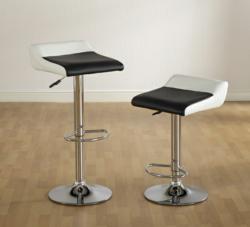 Furniture In Fashion supplies Tottenham Hotspurs Football Club with New Bar Stools
(PRWEB UK) 5 August 2012
Adding to their collection of over 7000 contemporary and tradition furniture models, FurnitureInFashion has recently unleashed their new line of bar stools and supplied these bar stools to famous Tottenham Hotspurs football club in the UK. Tottenham football club is a famous club in the English Premier League with a huge fan following. The club has been performing extremely well in the English Premier League and is known for its fantastic players and their enthusiasm. The Tottenham Hotspurs required new bar stools for its club which FurnitureInFashion supplied at prices impossible to beat. Sourced from the best German manufacturers, FurnitureInFashion has been able to attract the most highlighted club with its unlimited and unique range of bar stools. Asad Shamim, the Managing Director of FurnitureInFashion on selling the bar stools to Hotspurs club said, "We continue to build more and more exclusive relationships with different clients.
We are working with leading manufacturers which allows our customers to save enormous amount of money without sacrificing quality. We have been able to win enormous reputation among the furniture retailers in the UK which has won the confidence of a club like Tottenham. We are proud of our achievement and continue to target such big clients."
FurnitureInFashion has supplied different styles and designs of bar stools to Tottenham club including wooden bar stools, swivel bar stools, chrome bar stools and leather bar stools. However FurnitureInFashion received a bulk order for swivel bar stools from Tottenham because these are the least complicated to dismount from. As Tottenham club opens for longs hours, seven days a week, the club focuses a great deal on the quality and durability of the furniture. The fans of Tottenham expect a comfortable yet fun environment in addition to great food. To provide the combination of comfort and fun, swivel bar stools surely make a great statement. Asad added, "The swivel bar stools provide three hundred sixty degree flip radius to consumers. These bar stools allow the consumers to see the night club from every vantage point.
FurnitureInFashion manufactured some magnificent swivel bar stools for Tottenham including the strong back swivel stools, slate back swivel stools, cushioned swivel stools, leather back swivel stools, and leather cushioned swivel stools and many more." He also said, "Tottenham club opted to go with swivel bar stools as these are our most popular bar stools across the United Kingdom. Being a very busy club, Tottenham wanted classic bar stools that they knew would stand up to heavy usage and be durable without breaking or getting wobbly."
Tottenham replaced all the barstools in their club with the unique and exquisite range of bar stools from FurnitureInFashion. Asad said, "Tottenham Hotspurs club was fully satisfied with the purchase of these bar stools and said that the customers loved the swivel bar stools." He also said, "The club was impressed by the quality of our bar stools as compared to other bar stools available on the market. Our German based manufacturing plant uses the most innovative manufacturing processes that have ensured the quality and durability."
The MD of FurnitureInFashion said, "FurnitureInFashion is relishing the fact that the company has been able to penetrate the football industry which is loved by everyone in the UK. This will allow the company to create more brand awareness and win more such high profile clients. Customers can continue to rely on our quality stool bars on fantastic low prices. We are pleased to offer the unique and amazing selection of bar stools to our customers."
About FurnitureInFashion
FurnitureInFashion is a UK based online retail store that sells over 7000 furniture products. The company supplies everything from umbrella stands to furniture for dining room, living room, bedroom and much more. For further details and information visit: http://www.furnitureinfashion.net