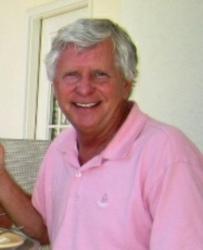 Jim is very knowledgeable and experienced when it comes to apartment properties in Atlanta, and he will be very upfront and honest with his findings and apartment property assessments
(PRWEB) August 02, 2012
Jim Riddle, an experienced 35 year veteran of apartment and multi-family housing in Atlanta, Georgia, recently released Apartments In Buckhead Review. This monthly publication, a review of selected apartments available for rent in the Buckhead area, will focus on construction quality standards and overall management ratings. Its purpose is to share up-to-date reviews of apartments in Buckhead as well as the latest lifestyle and nightlife news and employment opportunities in Atlanta's #1 neighborhood.
Buckhead has always been well known as the home of many of Atlanta's finest families, community leaders, high standard of living, great shopping, active night life, and great restaurants. "Jim is very knowledgeable and experienced when it comes to apartment properties in Atlanta, and he will be very upfront and honest with his findings and apartment property assessments", quotes Ken Rymer, noted local real estate developer.
Apartments In Buckhead Review will include reviews of the following:

Independent quality reviews of various apartment properties in the Buckhead area.
List of services available to new and existing apartment residents in the area.
New construction progress of commercial properties in Buckhead, including "Buckhead
Atlanta".

Nightlife and restaurant updates and reviews.
Buckhead is now poised and ready to continue its reputation as the best place to live, work, shop, and play in Atlanta. For those interested or considering a move to, or from within the metropolitan Atlanta area, it is an excellent time to get the best deal on apartments in Buckhead.
This release was submitted by Click Ready Marketing an Atlanta SEO Company.