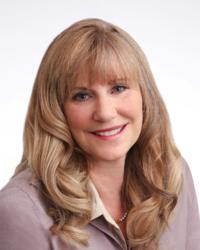 Some people spend more time researching the purchase of a new car than they do researching how to save their own lives
Costa Mesa, CA (PRWEB) August 01, 2012
One in three people will be diagnosed with cancer in their lifetime. Denise Messenger is a highly regarded author and inspirational speaker in California and believes information is power and improves survival and the quality of life for cancer patients. She shares these secrets in her new book titled, "Got Cancer? Now What?: A Layperson's Guide for the Newly Diagnosed."
In her newly released book, Got Cancer? Now What?: A Layperson's Guide for the Newly Diagnosed, cancer survivor Denise Messenger presents compelling support for personalized cancer therapy. Messenger struggled with cancer treatment decisions for breast cancer and chronic lymphocytic leukemia over a period spanning more than six years, and is cancer free.
In her book, Messenger methodically shares her knowledge, providing treatment advice that can prevent medical malpractice and begin the journey to a safer, less toxic and potentially lifesaving outcome.
"Some people spend more time researching the purchase of a new car than they do researching how to save their own lives," says Messenger.
Entering the complex world of cancer treatment is a challenge for even the brightest minds. Treatment options that are selected in a hurry, based on standardized guidelines, usually provide adequate outcomes, but with high toxicity and few cures for cancer.
"Adequate is not good enough, but a cure is—whenever possible," says Messenger. "It takes a village to find the best approach and cure. Through research, saying no more than yes ultimately got me the answers I was seeking."
Messenger emphasizes that cancer patients, who are often unconsciously in shock and denial, typically don't know where to turn, and end up delegating treatment decisions to someone else. While modern technology allows for targeted drug therapies and advanced testing, a myriad of information regarding complementary tests and therapies from around the world also exists, although finding it can be time-consuming. As technology advances, so do treatment options, and practitioners are often unable to keep up with all of them.
Personalized therapy takes a more comprehensive approach to treatment. With tests targeting gene mutations of specific cancers, doctors can look for drugs that specifically push back, slow down or entirely destroy perforating cancer cells. Other forms of personalization involve tests that determine which chemotherapy drugs are most effective for a patient and their specific cancer type.
Messenger's book is the culmination of years of reviewing scientific research and personal experience. It offers patients lifesaving tests and questionnaires, and inspires readers to ask the right questions, listen to their instincts and never give up seeking the truth in their search for a cure.
Visit: http://www.gotcancernowwhat.com for more information.