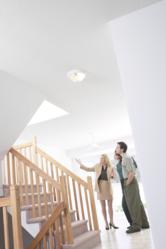 Los Angeles, California (PRWEB) August 02, 2012
1. Online Presence
Does the agent have a website? They should, because the Internet is an invaluable resource. A good agent's website will offer a clear explanation of what they stand for and how they handle their business.
An online presence is indicative of the best Los Angeles real estate agents who must keep up with and utilize all available tools to effectively mediate a property transaction.
2. Word of Mouth
What do people say about an agent on the web? Research them by reading reviews from other satisfied or unsatisfied clients. Also be sure to ask friends and family for advice on which agent they would recommend. Buying or selling a home is a major life decision, so homeowners shouldn't go into it blind.
3. Marketing Expertise
It's crucial that homeowners ask their agent how they plan to sell their property. With an ever-changing marketplace, the traditional means of selling a property -- such as running a newspaper advertisement or holding an open house -- might not bring the homeowner any results.
Homeowners need a Los Angeles real estate agent who is capable of bringing an active and diverse marketing plan to the table. A mixture of online marketing, offline marketing, and a large network of associate brokers are some of the key elements required for successfully selling a property today.
4. Presentation
Homeowners should prepare an outline of exactly what they want as well as a list of questions so that when they are interviewing an agent homeowners can properly assess whether or not the agent meets their needs. When a prospective agent is making his or her presentation to the homeowner, there are some questions the homeowner should ask themselves:
Are they knowledgeable? Do they understand my needs? Do I see myself easily developing a relationship with them?
A good relationship with an agent is key. During the course of a property transaction, the homeowner and their agent need to be in constant contact with one another. It's imperative that the homeowner gets along with their agent and that the agent clearly understands what the homeowner expects from the transaction.
5. Commitment
Is the agent going to get the homeowner's listing and not service it? Or are they going to work around-the-clock actively making and answering phone calls, sending and returning emails, and servicing the listing?
There are many agents out there who will accept a listing but then not follow through with all of their duties to the homeowner. Homeowners should find an agent who is not afraid of commitment, and who is willing to do everything within his or her power to successfully complete the property transaction.
The best Los Angeles Real Estate agents will consistently provide status updates, work fervently on the homeowner's behalf, and follow through with their promises.
With these 5 tips, homeowners will now be better armed in their search for the right real estate agent -- good luck!
To find the the perfect real estate agent who meets all of these requirements, be sure to check out RedBlueRealty.com
Email: Contact(at)redbluerealty(dot)com
Phone Number: 1-(855) 66-RBREALTY or 1-(855) 667-2732